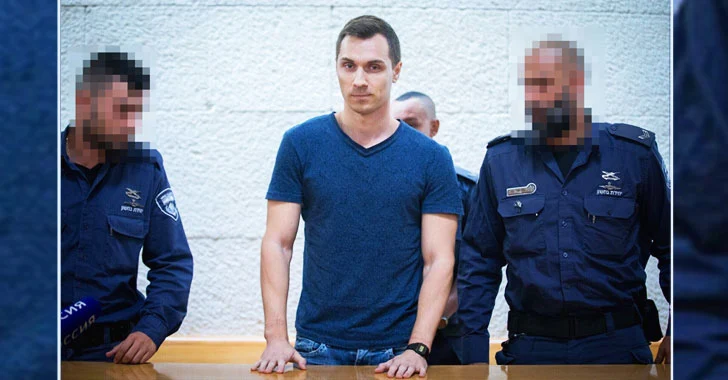 Image credit: Times of Israel.
Aleksei Burkov, a 29-year-old Russian hacker, on Thursday
pleaded guilty
to multiple criminal charges for running two illegal websites that helped cyber criminals commit more than $20 million in credit card fraud.
The first website Burkov operated was an online marketplace for buying and selling stolen credit card and debit card numbers—called
Cardplanet
—which roughly hosted 150,000 payment card details between the years 2009 and 2013.
Cardplanet marketplace offered stolen payment card details for anywhere between $2.50 and $10 a card, depending on the card type, country of origin, and the availability of card owner information.
The carding website even offered a paid service that allowed buyers to instantly verify if a stolen payment card were still valid.
"Many of the cards offered for sale belonged to U.S. citizens. The stolen credit card data from more than 150,000 compromised payment cards was allegedly sold on Burkov's site and has resulted in over $20 million in fraudulent purchases made on U.S. credit cards," the Department of Justice said in an old press release.
The majority of such stolen credit cards are obtained using illegal means such as phishing and the use of banking malware, malicious software implanted into cash registers at the stores, leaked databases, and hacked financial account passwords.
Besides Cardplanet, Burkov also masterminded a separate invite-only forum website for elite cybercriminals where they advertised stolen personal identity information, malicious software, and other illegal services, like money laundering and hacking services.
"To obtain membership in Burkov's cybercrime forum, prospective members needed three existing members to "vouch" for their good reputation among cybercriminals and to provide a sum of money, normally $5,000, as insurance," the Department of Justice said on Thursday.
"These measures were designed to keep law enforcement from accessing Burkov's cybercrime forum and to ensure that members of the forum honored any deals made while conducting business on the forum."
Burkov was arrested at Israel's Ben-Gurion Airport in late 2015 and extradited to the United States in November 2019 after he lost his appeal against extradition in the Israeli Supreme Court and the Israeli High Court of Justice.
According to
local media
, Russia last year offered Israel to release one of its citizens Naama Issachar, who was sentenced in Russia for drug offenses, in exchange for Burkov's release, but Israel turned down that offer and allowed his extradition to the United States.
On admitted charges of access device fraud and conspiracy to commit computer intrusion, identity theft, wire, and access device fraud and money laundering, Burkov is facing a prison sentence of up to 15 years, which will be announced by the federal court in Alexandria on 8th May 2020.