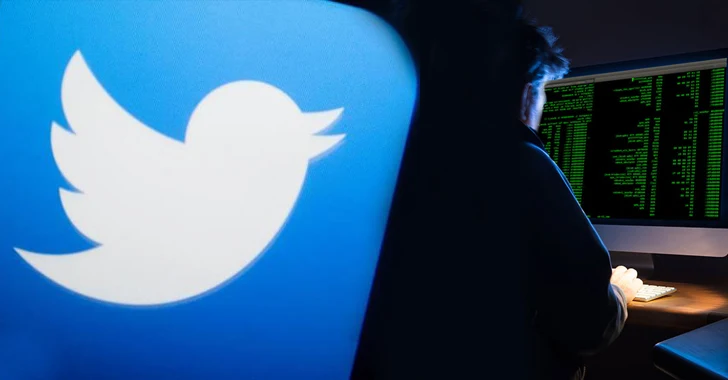 Two former employees of Twitter have been charged with spying on thousands of Twitter user accounts on behalf of the Saudi Arabian government, likely with the purpose of unmasking the identity of dissidents.
According to an
indictment filed
on November 5 and unsealed just yesterday, one of the charged Twitter employees, American citizen
Ahmad Abouammo
, left the company in May 2015 and the other, Saudi citizen
Ali Alzabarah
, left the company in December 2015.
Both ex-employees were recruited in 2014 by Saudi government officials with close ties to the Saudi crown prince, Mohammed bin Salman, to access sensitive and non-public information of Twitter accounts associated with known Saudi critics.
The information Abouammo and Alzabarah illegally accessed about Twitter users include their email addresses, devices used, browser information, user-provided biographical information, birthdates, and other info that can be used to know a user's location, like IP addresses associated with the accounts and phone numbers.
Alzabarah, who joined Twitter in August 2013 as a "site reliability engineer," worked with the Saudi officials between May 21 and November 18, 2015, and allegedly accessed the private data on more than 6,000 Twitter accounts.
The accounts he accessed included at least 33 users for which Saudi Arabian law enforcement had submitted emergency disclosure requests to Twitter.
According to the indictment, Abouammo has also been separately charged with acting as a foreign agent and providing the Federal Bureau of Investigation (FBI) with falsified records to obstruct the federal investigation.
Besides spying on Twitter users, Abouammo has also been accused of deleting certain information from the social media platform, unmasking the identities of some users, and shutting down Twitter accounts on request of the Saudi government officials.
According to the affidavit from the FBI, Saudi officials paid up to $300,000 to Abouammo for his work, which he tried to cover up with faked invoices to his personal needs, and also gifted him a luxury Hublot watch worth $20,000.
Along with these two former Twitter employees, the U.S. Department of Justice
has also charged
another Saudi national
Ahmed al Mutairi
, head of a Saudi social media company with ties to the royal family, for his involvement in the case.
Mutairi has been accused of acting as an intermediary between the two Twitter employees and the Saudi government officials.
Abouammo is currently in U.S. custody after he was arrested by the FBI on Tuesday in Seattle, while the remaining two suspects are believed to be in Saudi Arabia and still at large.
Twitter acknowledged that the company has cooperated in this investigation and that it limits access to sensitive account information "to a limited group of trained and vetted employees."
"We understand the incredible risks faced by many who use Twitter to share their perspectives with the world and to hold those in power accountable. We have tools in place to protect their privacy and their ability to do their vital work," Twitter said in the statement.
A separate data breach incident The Hacker News published today also caused due to an insider threat, where a former Trend Micro employee
accessed data on 68,000 consumer
customers and sold it to an unknown tech support scammers.