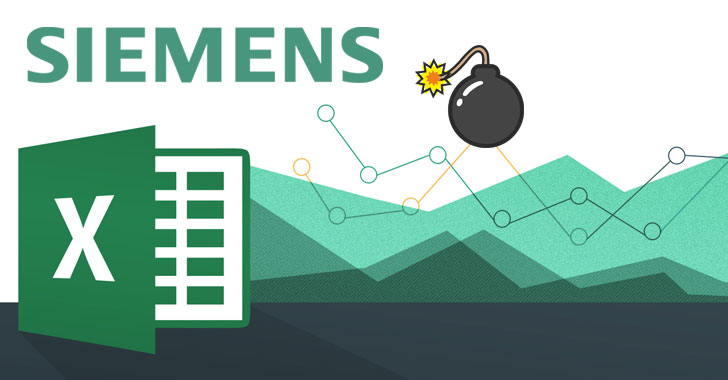 A former Siemens contractor has pledged guilty in federal court Friday to secretly planting code in automated spreadsheets he had created for the company over a decade ago that deliberately crashes the program every few years.
David Tinley, a 62-year-old resident of Harrison City, Pennsylvania, was hired by Siemens as a contract employee for Monroeville, Pennsylvania location, in 2002 to create custom automated spreadsheets for various Siemens projects related to the power generation industry.
However, according to the United States Justice Department (
DoJ
), Tinley intentionally and without the company's knowledge or authorization inserted "logic bombs" into computer programs that caused glitches in the spreadsheet after the expiration of a certain date.
Logic Bomb is a piece of computer code intentionally inserted into software or system to carry out specific operations like crash or malfunction after certain conditions are met, or an amount of time has expired.
For years logic bombs went off and spreadsheets glitched, and Siemens would recall Tinley and pay him to fix the problems with the spreadsheets that the company used to manage orders for electrical equipment.
At that point, Tinley would just fix the issue by resetting the clock, invoice for his time, and then wait for the program to go wrong again,
Law360
reports.
However, things did not remain the same for Tinley on May 2016 when he was out of state for a vacation, and Siemens had to put in an urgent order, but a glitch in the spreadsheet occurred again.
At that point, Tinley was forced to hand over the administrator password to Siemens employees in order to unlock the spreadsheet for editing. It was then when he got caught when other employees of the company found the logic bombs in the sheet's scripts.
David Tinley was indicted in May 2019 and just last week pledged guilty to one count of intentional damage to a protected computer. He is now facing up to 10 years imprisonment along with a fine of up to $ 250,000.
The sentencing could have been lesser if he had pleaded guilty early and avoided a full-blown trial.
Chief United States District Judge Peter J. Phipps has scheduled Tinley's sentencing for November 8, 2019.