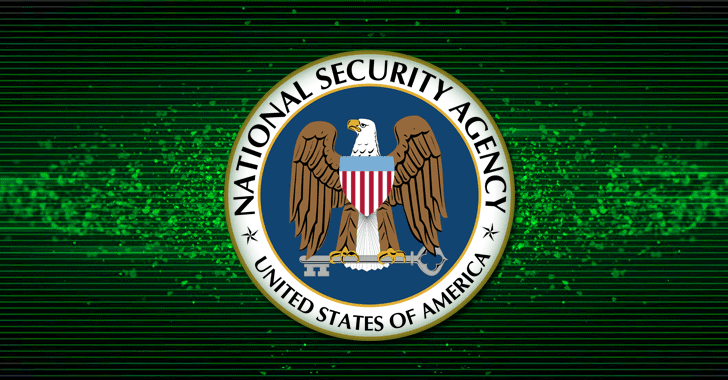 A former National Security Agency contractor—who stole an enormous amount of sensitive information from the agency and then stored it at his home and car for over two decades—today changed his plea to guilty.
The theft was labeled as the largest heist of classified government material in America's history.
Harold Thomas Martin III, a 54-year-old Navy veteran from Glen Burnie, abused his top-secret security clearances to stole at least
50 terabytes of classified national defense data
from government computers over two decades while working for a number of NSA departments between 1996 and 2016.
In August 2016, the
FBI arrested Martin
at his Maryland home and found "six full bankers' boxes" worth of documents, many of which were marked "Secret" and "Top Secret," in his home and car.
At the time of his arrest in August 2016, Martin also worked for Booz Allen Hamilton Holding Corp, the same company that previously employed
Edward Snowden
that also stole and leaked classified NSA documents to the public in 2013.
Martin Pleads Guilty to Just 1 Count, Other 19 Charges Dropped
Martin was initially charged with 20 counts of violating the Espionage Act, but he pleaded not guilty at that time and was due to go to trial in June this year.
After the prosecutors announced earlier this week that Martin would be arraigned again, he
admitted
the wrongdoing in a federal district court on Thursday and pleaded guilty to a single charge of willful retention of defense information as part of a plea deal.
In return, federal prosecutors dropped the remaining 19 charges against Martin and recommended a 9-year prison sentence and three years of supervised release.
The Department of Justice also proposed that after serving his sentence, Martin should be forbidden from contacting any foreign person, probably because he was also accused of leaking classified data to Russia, China, Iran, North Korea, and other United States adversaries.
Martin's arrest came just days after a mysterious hacking group, calling itself Shadow Brokers, began posting the NSA's top secret hacking tools and other materials on the Internet.
In separate news earlier this year, it was also reported that a Twitter account associated with
Martin contacted Kaspersky Lab
researchers just 30 minutes before the Shadow Brokers began leaking the NSA classified documents.
The timing of the Twitter messages, the Shadow Brokers leaks, Martin access to the NSA's elite hacking unit, and other clues immediately triggered a red flag at Kaspersky, who then reported the communication to the NSA.
However, federal agents did not find any direct connection between Martin and the Shadow Brokers.
If the court accepts this week's plea agreement, Martin will be sentenced to nine years in federal prison. His sentencing is scheduled for July 17.
Martin's case was one of the multiple classified data breaches the U.S. intelligence agency faced in recent years.
In December 2017,
Nghia Hoang Pho
, a 67-year-old former NSA employee was
sentenced to 5.5 years in prison
for illegally taking home classified documents, which were later stolen by Russian hackers from his home PC that was running Kaspersky antivirus.
In the
case of Pho
, the American government accused Kaspersky Lab of colluding with the Russian intelligence agency to obtain and expose the classified NSA data from the NSA employee's computer, though the antivirus firm vigorously and repeatedly
denied the accusations
.
Another ex-NSA employee,
Reality Winner
, 26, who held a top-secret security clearance was also
sentenced to five years and three months
in prison last year for leaking a classified report on Russian hacking of the 2016 U.S. presidential election to an online news outlet.