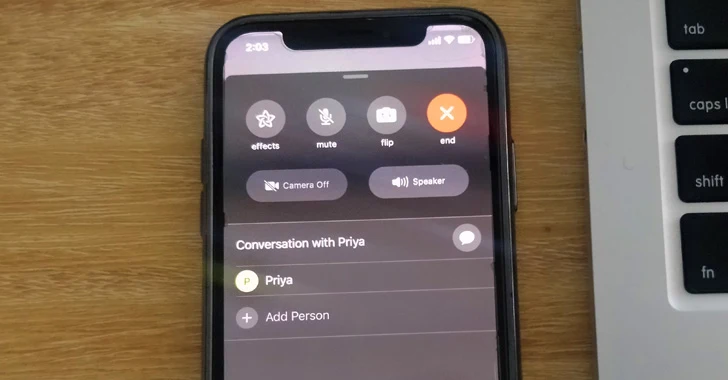 If you own an Apple device, you should immediately turn OFF FaceTime app for a few days.
A jaw-dropping unpatched privacy bug has been uncovered in Apple's popular video and audio call app FaceTime that could let someone hear or see you before you even pick up your call.
The bug is going viral on Twitter and other social media platforms with multiple users complaining of this privacy issue that can turn any iPhone into an eavesdropping device without the user's knowledge.
The Hacker News has tested the bug on iPhone X running the latest iOS 12.1.2 and can independently confirm that it works, as
flagged
by 9to5Mac on Monday. We were also able to replicate the bug by making a FaceTime call to a MacBook running macOS Mojave.
Here's How Someone Can Spy On You Using FaceTime Bug
The issue is more sort of a designing or logical flaw than a technical vulnerability that resides in the newly launched Group FaceTime feature.
Here's how one can reproduce the bug:
Start a FaceTime Video call with any iPhone contact.
While your call is dialing, swipe up from the bottom of your iPhone screen and tap 'Add Person.'
You can add your own phone number in the 'Add Person' screen.
This will start a group FaceTime call including yourself and the person you first called, whose audio you will able to listen in even if he/she hasn't accepted the call yet.
What's more? It is also being reported that if the person you first called presses the volume down button or the power button to silence or dismiss the call (in case he/she is in a meeting or busy), his/her iPhone camera will also turn on.
This will broadcast the video from their iPhone, while their iPhone screen still displays the incoming call screen.
How to turn OFF FaceTime on your iPhone and Mac
When reached out to Apple, the company responded media by saying, "We're aware of this issue, and we have identified a fix that will be released in a software update later this week."
Apple has also "
temporarily
" disabled the group calling feature within FaceTime while it works on a more permanent fix to address the bug this week.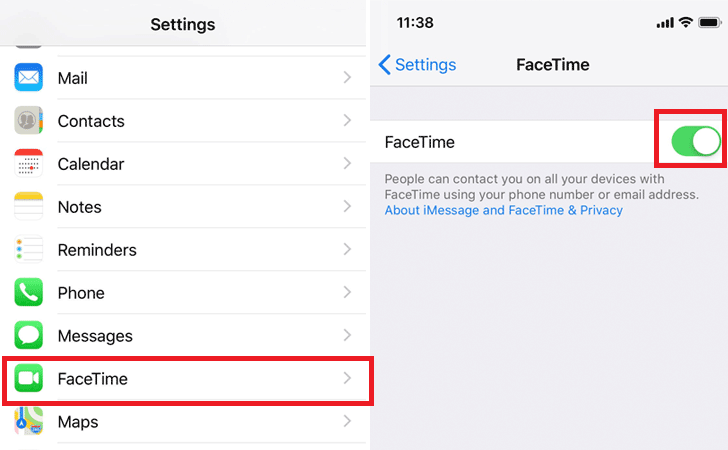 So, until the company releases a fix, users can also disable the FaceTime video calling feature on their iPhone, iPad or MacBook.
To disable FaceTime:
On iPhone or iPad
, just head on to Settings, scroll down to find 'FaceTime' icon and tap the toggle button to switch the feature off.
On Mac
, open FaceTime app on your Mac, click on FaceTime at the top left corner in the menu bar and then click 'Turn off FaceTime.'