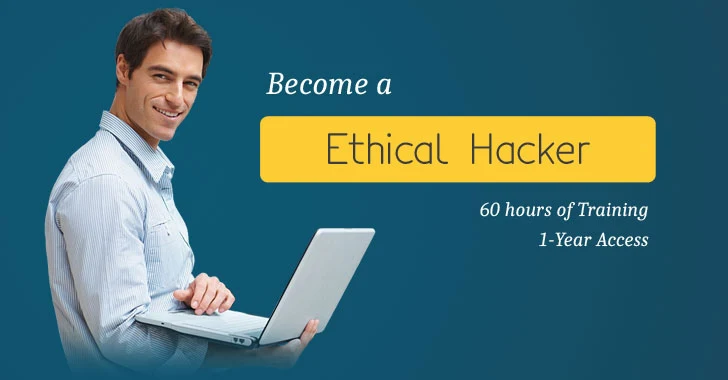 It seems as though not a day goes by without news spreading over another major cyber attack.
Hackers are becoming increasingly efficient at targeting everything from small startups to Fortune 500 companies and even entire government agencies, and as the world moves further away from traditional types of warfare and more toward engaging in all-out cyber warfare, these attacks are only going to grow in terms of scope and intensity.
While it may sound a bit counterintuitive, the only person who can stop a hacker is another hacker.
Known as ethical or "white hat" hackers, these cyber warfare professionals are called upon to anticipate, thwart, and retaliate against a wide range of sophisticated cyber attacks, and their services are in high-demand across virtually every industry.
The Complete Online Ethical Hacking Training Course
The
Computer Hacker Professional Certification Package
will help you earn the credentials you need to join the exciting and increasingly important world of ethical hacking, and the entire package is available for over 95% off at just $59.
With over 60-hours of expert-led instruction, this bundle introduces you to the most important programming languages, platforms, and strategies that are used by ethical hackers every day.
It training modules have been designed to help you prepare for following mentioned most popular certifications that are recognized widely in the industry:
Certified Information Security Manager (CISM)
Certified Information Systems Auditor (CISA)
Certified Information Systems Security Pro (CISSP)
You will learn how to breach even the most secure WiFi networks, handle digital evidence according to a range of legal standards, access several go-to forensic toolkits, implement an Info Risk Assessment Process and integrate enterprise business objectives with security policies, and much more.
There's also instruction that introduces you to information systems and teaches you how to develop retaliation strategies in the event of a coordinated attack.
Get Certificate Upon Course Completion
You will also receive a certification of completion after you've finished your training, and your subscription comes with access to a wide range of support from a growing community of 300,000 students all over the world.
Get the skills and certifications you need to land an exciting and lucrative career in cybersecurity or IT with the
Computer Hacker Professional Certification Package
for just $59—over 95% off its usual price for a limited time.