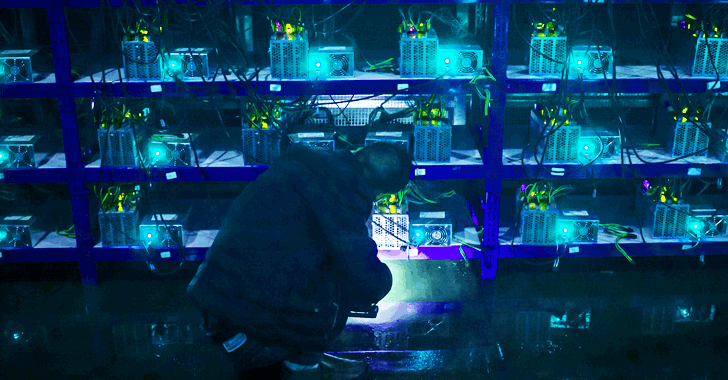 Around 600 powerful devices specifically designed for mining bitcoin and other cryptocurrencies have been stolen from Icelandic data centers in what has been dubbed the "Big Bitcoin Heist."
To make a profit, so far criminals have
hacked cryptocurrency exchanges
, spread
mining malware
, and
ransomware
—and even
kidnapped cryptocurrency investors
for ransom and tried to
rob a bitcoin exchange
, but now the greed has reached another level.
The powerful computers are estimated to be worth around $2 million, Associated Press
reports
, and are used to generate cryptocurrency that at the time of this writing are worth $11,500 each.
The theft, which took place between late December and early January, is one of the biggest series of robberies Iceland has ever experienced, according to law enforcement.
"This is grand theft on a scale unseen before," said Police Commissioner Olafur Helgi Kjartansson of the southwestern Reykjanes peninsula.
There were four different burglaries (three in December and one in January) in total that took place at various locations, two of which went down on the southwestern Reykjanes peninsula.
The thefts, which also included burglary of 600 graphics cards, 100 processors, 100 power supplies, 100 motherboards and 100 sets of computer memory, were
captured
on CCTV cameras by Advania, the server company reportedly hit by two of the three thefts.
Although the stolen computers have not yet been found, police arrested 11 suspects as part of the investigation of the incident, one of whom worked as a security guard.
On Friday, the Reykjanes District Court expressed restraint, releasing nine people on bail and leaving only two people under arrest.
Iceland is home to the data centers of a number of the cryptocurrency mining companies because the mining process is extremely energy-intensive, and renewable energy is cheap there. Almost 100 percent of the power generated in the country comes from renewable sources.
The police are currently tracking high energy consumption areas across Iceland in hopes the thieves will turn the stolen servers on, which could potentially lead them back to the stolen servers' location.
The authorities are also contacting internet service providers (ISPs), electricians and storage units, asking them to report any sudden spike in power usage or other signs the stolen servers had been reconnected.
The police have currently held off from telling the public about the incident for a while, in order not to compromise their investigation.