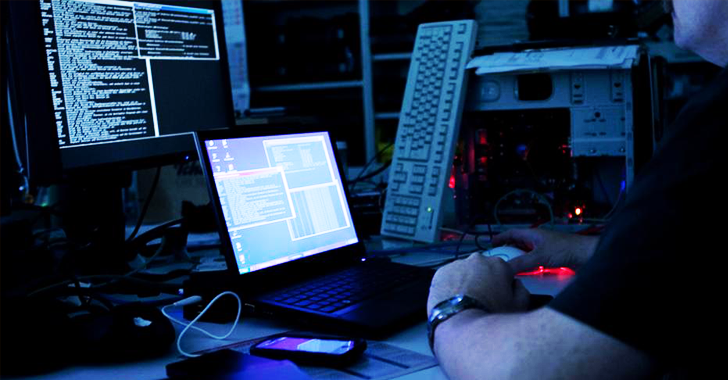 The world's most notorious financial hacking operation disrupted by Russian authorities in November, when they raided the offices associated with a Moscow-based film and production company named
25th Floor
.
According to the Russian authorities, 25th Floor was allegedly involved in distributing the notorious password-stealing malware known as
Dyre Banking Trojan
.
Malware Costs Hundreds of $$$ Millions in Losses
The Dyre banking Trojan was typically distributed via spam campaigns and was responsible for over hundreds of millions of dollars in losses at banking and financial institutions, including Bank of America Corp, PayPal, and JPMorgan Chase & Co.
Dyre, also known as Dyreza, first appeared in July 2014 and updated to target Windows 10 systems and its newest Edge browser.
However, Dyre has not been in use since the November raid, according to cyber security experts, who said the raid represents Russia's biggest effort up to date in cracking down on cyber crime.
It is yet not known whether the Russian authorities anyone has arrested or charged anyone linked to the raid.
However, the sources familiar with the matter told
Reuters
that the Dyre investigation was aided by security firm
Kaspersky Lab
that would reveal details about the case at its annual conference for security experts starting Sunday.
The malware authors used a variety of techniques to deliver Dyre malware onto victim's web browser in an effort to alter the communication between customers and over 400 financial institutions.
They Producing Cyber-Crime Thriller Movie — BOTNET
The name came out from the November raid: 25th Floor that distributes movies and Television shows in Russia and other East European and near-east countries.
The company is currently busy in the production of a film called BOTNET – a cyber crime thriller based on a 2010 case in which 37 people from the United States and other countries were charged for a $3 Million scam.
25th Floor hired Moscow-based computer security company Group-IB to advise the Botnet director and writers on the detailed aspects of cybercrime, said Group-IB CEO Ilya Sachkov. He said he was initially approached by Nikolay Volchkov, the CEO of 25th Floor.
Then Sachkov got an urgent call from Volchkov last November, saying he needed to meet.
"He was afraid. His color was totally white," added Sachkov. "He knows there's an ongoing investigation about cybercrime."
To know how the Dyre banking malware works and how you can protect yourself against the malware, you can read this
The Hacker News article
.