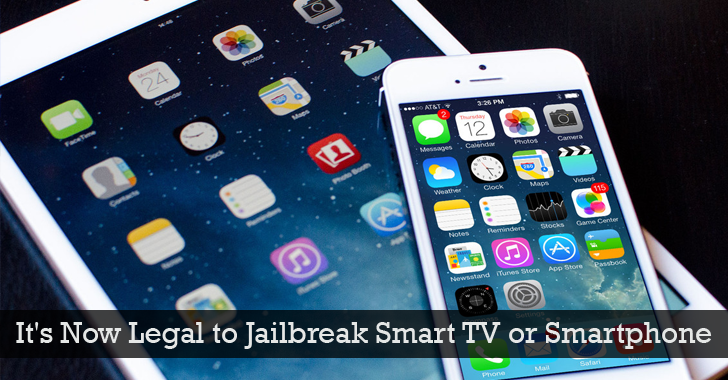 In our previous article,
The Hacker News
reported
that the EFF had won its battle over the limits that were put on a car's copyrighted software, allowing car owners to fiddle with their car's software.
EFF has participated in the rulemaking procedure held by the United States copyright office (DMCA) earlier also, and this time they have got a bag full of success. As…
...Library of Congress has not only allowed the consumers to repair and modify their Car's Software, but also exempted restrictions from:
Device unlocking
Jailbreaking
Ripping videos for remix
This simply means that now anybody can:
Ripe off video from DVDs or BluRay disks, as well as online streaming services, for remixes.
Jailbreak their phones, tablets, and smartwatches and run operating systems and applications from a third party source.
Reconfigure video games that are no longer supported by their publisher.
"We are pleased that the Librarian of Congress and the Copyright Office have expanded these legal protections to users of newer products like tablets, wearable computers, and Blu-Ray discs," EFF Senior Staff Attorney Mitch Stoltz says.
Previously in July 2010, the United States government ruled that the jailbreaking, unlocking and rooting of Apple iPhones and Android devices was a legal act, as long as they are not violating the Copyright Law.
After that, within two years in January 2012, the U.S. Government put a ban on Jailbreaking and Rooting of the smartphones.
However, this time the decision ruled out by the U.S. Government must stay, unlike the trend it has followed in the past years.