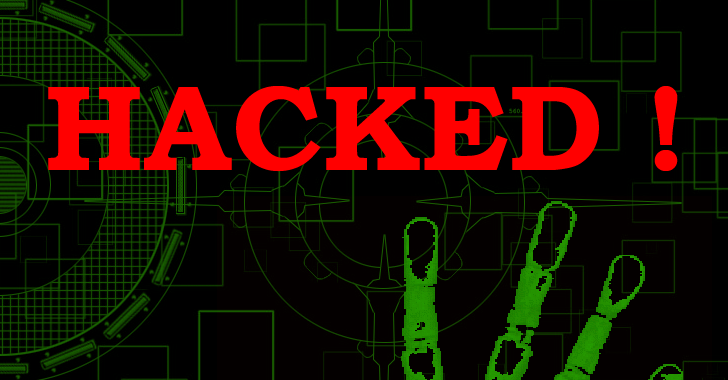 A Large number of
WordPress websites were compromised
in last two weeks with a new malware campaign spotted in the wild.
WordPress
, a Free and Open source content management system (CMS) and blogging tool, has been once again targeted by hackers at large scale.
Researchers at Sucuri Labs have detected a "Malware Campaign" with an aim of getting access to as many devices they can by making innumerable WordPress websites as its prey.
The Malware campaign was operational for more than 14 days ago, but it has experienced a massive increase in the spread of infection in last two days, resulted in affecting more than 5000 Wordpress websites.
The Security researchers call this
malware attack
as "
VisitorTracker
", as there exists a javascript function named
visitorTracker_isMob()
in the malicious code designed by cyber criminals.
This new campaign seems to be utilizing the Nuclear Exploit Kit and uses a combination of hacked WordPress sites, hidden iframes and number of known and unknown Browser exploits.
Though if we go by the name, it's meaning can be extracted as tracking every visitor who accesses the victimized WordPress sites and further redirects them to the specially crafted page where the Nuclear Exploit Kit is planted.
So, Plan of Action is:
Insert a malware code to all the JavaScript files on the compromised WordPress website.
On sensing a Visitor, Taking him to the exploit landing page via an iFrame.
The landing page pushes browser based Exploits on the victim's system to gain access.
If Introspect, we'll notice that the exploit kit being used here can deploy attacks through vulnerabilities in plugins with an aim of data exfiltration.
The Sucuri researchers team as a solution suggest, "The infection is very buggy and often removed single-quotes from legitimate files that corrupt the site completely. Affects plugins, themes and even core files of WordPress and Joomla. The solution is to restore files from a clean backup."
Moreover, to check if you are affected by the attack follow the below-mentioned command: (user with Admin rights can access)
grep -r "visitorTracker_isMob" /var/www/
Additionally, as a prevention:
Keep your plugins up-to-date, with latest security patches implemented.
Always maintain a backup of your sensitive data.