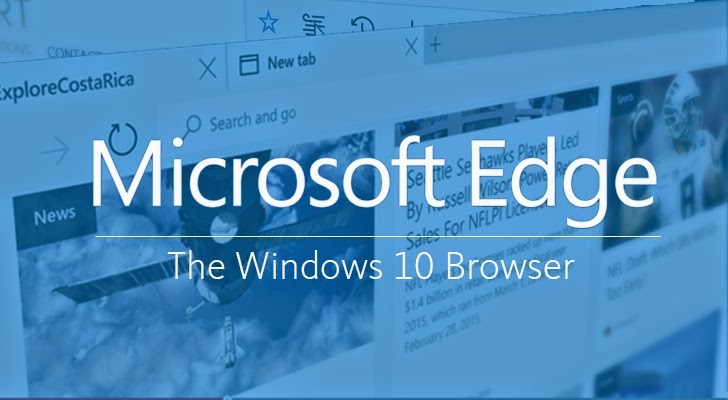 Meet Microsoft's replacement to its old web browser Internet Explorer. The
Project Spartan Web browser
for Windows 10 has now an official name —
Microsoft Edge
.
Yes, Microsoft's new web browser shipping on all Windows 10 devices, from computers to smartphones and tablets, is dubbed Microsoft Edge.
The company just announced in its Build developer conference that Edge is going to be its primary/default web browser built into
Windows 10
.
Microsoft Edge is the successor to Internet Explorer and designed to be basic and minimalist for the future.
Highlights of Microsoft Edge:
There aren't many details about the unique features of Microsoft Edge yet, but here's what we know about Microsoft Edge so far:
It has built-in Cortana support, Microsoft's virtual assistant.
It has a built-in reading list, web note-taking and sharing features.
The rendering engine is called EdgeHTML.
The design focuses on minimalism and simplicity.
It has a super useful and well-designed "New Tab" page (pictured below).
It contains the vast majority of the controls.
"You are going to care about the blasting fast technology that's inside it," said Microsoft VP Joe Belfiore to the audience during the Build 2015 keynote.
However, the best news about Edge is that the browser will support web extensions designed for Firefox and Chrome with only "minor" code alterations needed.
There is no full-size screenshots have yet been released by the Microsoft officially. However, you can watch the video given below: