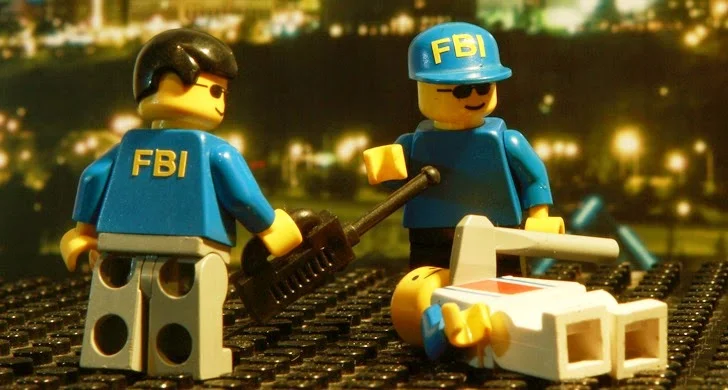 Two former Federal investigators who helped to shut down the infamous black-market website '
Silk Road
' accused of fraud and stealing more than a
Million dollars in Bitcoins
during their investigation.
Silk Road, an infamous online drug market that hosted more than $200 Million in transactions, was seized by the FBI in 2013, but during that period two of FBI agents took advantage of their position.
CHARGES AGAINST FEDS
The US Department of Justice indictment charges 46-year-old former Drug Enforcement Agency (DEA) special agent Carl Force, and 32-year-old former Secret Service agent Shaun Bridges, with the following charges:
Theft of government property
Wire fraud
Money laundering
Conflict of interest
MILLION DOLLAR EXTORTION
Both Force and Bridges were part of Baltimore's Silk Road Task Force to investigate illegal activity in the black marketplace.
The creator of Silk Road, Ross Ulbricht, was arrested and found guilty of running the Tor-hidden black marketplace under the moniker "
Dread Pirate Roberts
" (DPR).
Force was the lead undercover agent who is accused of illegally selling the information about the government's investigation on Silk Road to Ross Ulbricht. Force used multiple online aliases to extort hundreds of thousands of dollars worth of Bitcoin from Ulbricht, according to the DoJ complaint.
The laptop found during the arrest of Ulbricht also contained evidence against Force and Bridges, including their chats with DPR. Mr. Force accused of stealing at least $235,000, while Bridges allegedly stole $820,000 in Bitcoins.
MISUSE OF POWERS
The DoJ complaint also says that Force created a persona called "French Maid" on the underground black marketplace and took $100,000 from Dread Pirate Roberts for information on the government's investigation of Silk Road. Force then deposited the money in his personal investment account in the US.
It's yet unclear if 'French Maid' actually gave any details to Ulbricht, but it is claimed Force received $100,000 payment in BTC from Ulbricht.
Ulbricht laptop also contained a "log" file dated September 13, 2013, in which he had written, "French Maid claims that mark karpeles has given my name to DHLS [sic]. I offered him $100K for the name."
Moreover, Force also created another fake online persona, "Death from Above," to try and extort $250,000 from Dread Pirate Roberts but was unsuccessful.
According to prosecutors, Death from Above claimed to know who Dread Pirate Roberts really was and also threatened to kill the drug souk boss until or unless the money was paid.
The alleged agent didn't stop here. Force is also accused to misuse his DEA's legal powers to freeze a Bitcoin account on a service called CoinMKT and transferred around $300,000 into his own account.
Bridges allegedly direct all the amount into an account at the digital currency exchange Mt. Gox, and then wired funds into his personal accounts.
Force also used an unauthorized DOJ subpoena to convince an online payment service so the company would unfreeze his personal account.
Federal officials arrested Force on Friday, while Bridges surrendered himself to the authorities on Monday. Both appeared before a judge earlier Monday. Force resigned from the DEA in May, while Bridges resigned from the Secret Service earlier this month.