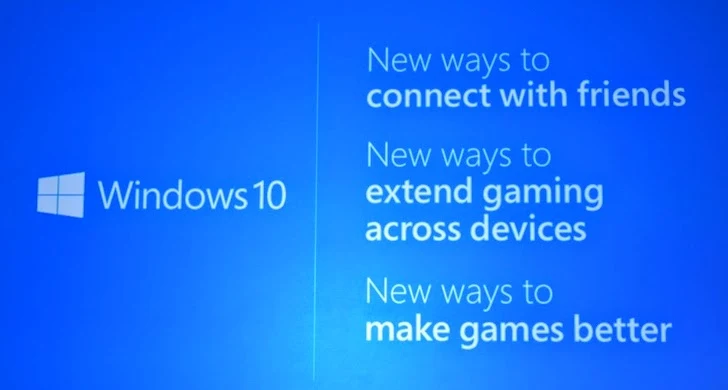 Does downloading Windows updates from Microsoft's servers and waiting too long really annoy you? It might not be with the arrival of
Windows 10
. Microsoft seems to make a major change in Windows 10 to the way it delivers updates for the software.
The leaked version of Windows 10 build 10036 (the current version is build 9926) allows you to grab OS updates from Microsoft as well as other computers, whether they're on your local network or on the Internet.
Yeah, it's a Peer-to-Peer (P2P) technology Microsoft is going to use in order to deliver both app and operating system updates.
Peer-to-Peer, or P2P Technology is usually associated with file sharing services like BitTorrent to download illicit copies of movies and albums, and of course, those endless Linux ISOs you've been downloading.
However, Redmond is embracing the technology as an efficient means to deliver software updates to its users around the globe.
Peer-to-Peer downloads will be optional in Windows 10. The new dialog box titled "Choose how you download updates" offers Windows users an option to "Download apps and OS updates from multiple sources to get them more quickly".
Once turned ON, the option delivers you choices to
Download apps and OS updates from Microsoft and PCs on my local network
Download apps and OS updates from Microsoft, PCs on my local network, and PCs on the Internet
Besides accelerating the upgrade process, P2P feature could save precious bandwidth if you have a multiple PCs in your house.
Redmond's move is not at all surprising, as the software maker
bought Pando Networks
in 2013, which is the maker of a peer-to-peer file sharing technology, similar to BitTorrent.
So far, the leaked
screenshot
is not confirmed by the company neither it released any official announcement, but you can expect the new release of an official Windows 10 preview shortly that will likely include the new changes.
However, if Microsoft really includes P2P technology for updating its software, it will be an interesting option for enabling distributed updates, rather than updating through Windows Server Update Services. Home users might appreciate the faster downloads that will come with peer-to-peer downloads.