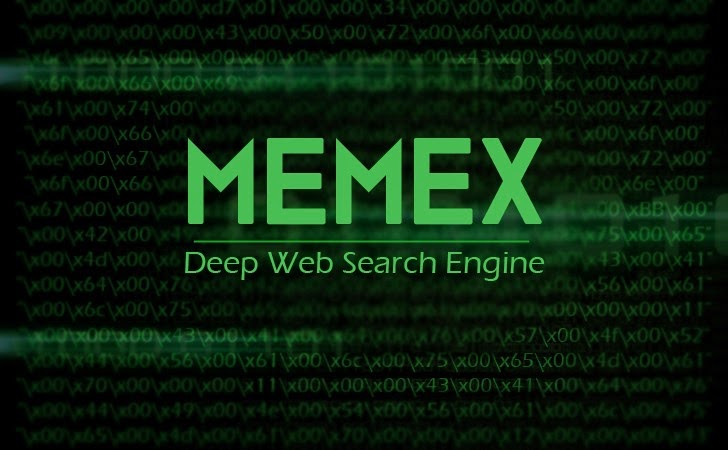 A year ago, the U.S. government's
Defense Advance Research Projects Agency (DARPA)
announced a project to create a powerful new search engine that could find things on the
deep web
that isn't indexed by Google and other commercial search engines.
The project, dubbed
Memex Deep Web Search Engine
, is well underway, and for the first time on Sunday night, we got an early look at Memex search engine — the crime-fighting search engine in action. The Pentagon's research agency gave
Scientific American
a preview of the software and
60 Minutes
exclusive looks at the technology.
The Deep Web is a heap of illegal activity, pervade with child pornography, drug deals, Cyber crime and human trafficking. But because the dark web is 'buried' so deeply that it is out of the reach of mainstream search engines and law enforcement agencies, however, that's until now.
Memex Search Engine attempts to secure the Internet from hackers, human traffickers and other criminals. The deep web search engine was designed to overcome the above challenges by extending 'the reach of current search capabilities and quickly and thoroughly organize subsets of information based on individual interests.'
The inventor of Memex search engine, Chris White, sat down with Lesley Stahl and producer Shachar Bar-On and explained how this new Dark Net Search Engine works and how it could revolutionize law enforcement investigations.
"The internet is much, much bigger than people think," White said. "By some estimates Google, Microsoft Bing, and Yahoo only give us access to around 5% of the content on the Web." That leaves a lot of room for bad actors to operate freely in the shadows.
The 60 Minutes segment about the Memex search engine also featured DARPA innovation head Dan Kaufman, who says, "the easiest way to think about Memex is: How can I make the unseen seen?"
"Most people on the internet are doing benign and good things," Kaufman said. "But there are parasites that live on there, and we take away their ability to use the internet against us-- and make the world a better place."
Memex is currently being beta tested by two district attorneys' offices, a law enforcement agency, and a nongovernmental organization. Now, the next level of testing will be done by a broader group of beta testers in a few weeks.
"One of the main objectives of this round is to test new image search capabilities that can analyze photos even when portions that might aid investigators—including traffickers' faces or a television screen in the background — are obfuscated," Scientific American reports. "Another goal is to try out different user interfaces and to experiment with streaming architectures that assess time-sensitive data."
This means with the help of Memex Search Engine, DARPA would catch criminals by looking at reflections in TV screens, in the same way like happens in Hollywood movies. The Memex highlighted the DARPA efforts to stop human traffickers before they hurt more people.