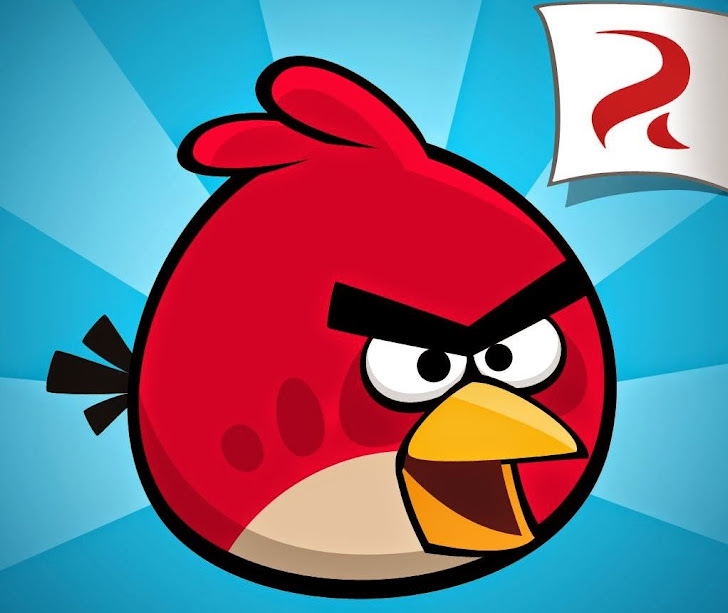 We are already aware about the fact that most probably every mobile app is collecting our data in one or the other form. Thanks to Edward Snowden, who provided the secret documents that revealed that the world's most popular Smartphone applications, including gaming apps such as
Angry Birds
, are telling the government intelligence agencies (NSA) everything about us.
We
reported earlier
that how the government intelligence agencies, such as British intelligence agency GCHQ and U.S. intelligence firm NSA, use popular games to collect users' personal data including their GPS location.
Yes, the popular game
Angry Bird
, which is the top-selling paid mobile application in the United States and Europe for the iPhones,
Android
and has been downloaded more than a billion times by the devoted game players worldwide, who often spend hours squawking and playing the game. In fact earlier this month,
CBS 60 Minutes
shows that how Rovio shares users' locations.
Recently, the Security vendor
FireEye
posted a detailed critique of Angry Birds that again raises questions on the Rovio's Angry Bird. The security firm claimed that many popular Smartphone mobile apps, including Rovio's ubiquitous Angry Birds game is sharing users' data to advertising companies and 3rd party networks, which was previously denied by the developers of Angry Birds in the month of January.
Like many other app developers, Rovio is also making money by selling ad space in its games. To do this, they collect as much information on players as possible, usually by introducing new deals and features in return for supplying them with your email address, age and other identifiers.

ANGRY BIRDS SHARING DATA WITH ADVERTISING COMPANIES
According to the security firm, the new update of Angry Bird available on Google Play store on 4th March, works together with Burstly, ad-mediation platform and third-party ad networks including Jumptap and Millennial Media to share and store users' almost all kinds of information such as age, gender, and many more. It first fetches the customer id, then uploads the personal data to the cloud and then transmits it to the other advertising clouds.
"Once a Rovio account is created and personal information uploaded, the user can do little to stop this personal information sharing. Their data might be in multiple locations: Angry Birds Cloud, Burstly and third-party ad networks such as Jumptap and Millennial Media," researchers say.

Angry Birds app also offers a newsletter signup to players, that update Angry Birds players with new games, episodes, and special offers. Rovio's newsletter signup collects the player's first and last name, email address, date of birth, country of residence, and gender.
Rovio, the firm behind the making of the Angry Bird stressed that it was migrating towards its own ad platform and that they are not sharing it with other 3rd party networks or any Government Agencies.
Declining to the claims, Rovio issued a
statement
in the month of January that reads, "
The alleged surveillance may be conducted through third party advertising networks used by millions of commercial web sites and mobile applications across all industries. If advertising networks are indeed targeted, it would appear that no internet-enabled device that visits ad-enabled web sites or uses ad-enabled applications is immune to such surveillance. Rovio does not allow any third party network to use or hand over personal end-user data from Rovio's apps.
"
"
Our fans' trust is the most important thing for us and we take privacy extremely seriously. We do not collaborate, collude, or share data with spy agencies anywhere in the world.
"
Previous news stories explained that how
NSA
is intercepting users' data via popular mobile apps without the knowledge of service providers or app developers, so nothing here that leads to a change of
surveillance
state, because it might be possible that Government Agencies are collecting apps data through advertising companies.
Users are advised to play Angry Birds or any other Mobile game without signing up an account in order to avoid sharing personal data, but that won't stop the game from sharing device information.