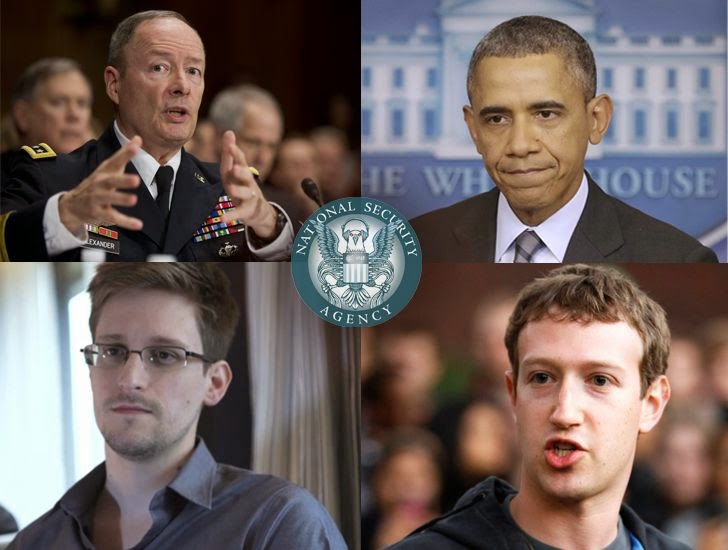 The US intelligence agency NSA (
National Security Agency
) broke the Silence on the claim that it has reportedly
'infected millions of computers around the world with malware' and that it is 'impersonating U.S. Social media or other websites
', emphasized the claim as inaccurate.
The document provided previously by NSA whistleblower
Edward Snowden
, analyzed by Glenn Greenwald from
The Intercept
claimed
that the NSA is spreading surveillance
malware
on computers and networking devices around the world that are capable to spam out millions of pieces of sophisticated malware at a time on a large scale.
Moreover, the report also claimed that the NSA could silently masquerade as legit websites, such as Facebook, or other sites and therefore intercepting victims' online activities, but the agency denied the claims issuing a
statement
on Thursday.
The statement released by the agency notes:
"Recent media reports that allege NSA has infected millions of computers around the world with malware, and that

NSA

is impersonating U.S.

social

media or other websites, are inaccurate."
Now, if the allegations that the NSA is denying is inaccurate, then let me take a deep breath! May be it is not 'millions of computers', it could be hundreds of thousands of machines that the NSA is monitoring, as in the previous press releases, NSA has stressed that it only targets people with foreign ties. Unfortunately, such a sick argument may satisfy most Americans, but not the whole World i.e. Foreigners for NSA.
In its statement,

"NSA does not use its technical capabilities to impersonate U.S.

company

websites

." Now they denied impersonating "

U.S. Company websites

", but did not extend that denial to foreign company websites.
Greenwald's article attracted wide attention and even Mark Zuckerberg (Facebook CEO) expressed his indignation over the damage the government is creating for all, on the call to the US President Obama.
"I've called President Obama to express my frustration over the damage the government is creating for all of our future," he said.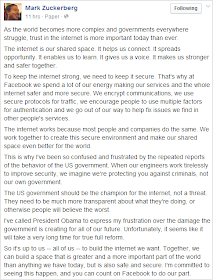 He also wants the government to be 'the champion' for the Internet, not a threat, and that they must be 'much more transparent' about their doings or otherwise people will lose the faith in them.
"NSA uses its technical capabilities only to support lawful and appropriate foreign intelligence operations, all of which must be carried out in strict accordance with its authorities. Technical capability must be understood within the legal, policy, and operational context within which the capability must be employed."
The current situation is not great for Americans either and last January, President Obama stated that the NSA needed a "new approach" and the agency will be obliged to obtain court permission to dip into the trove of metadata gathered on citizens by the agency.

But till now, there is no indication of such measures, and who knows.. so called "new approach" could be new ways of stealth hacking and mass surveillance or the approach they are talking about.