Indian hacker,
Godzilla
once again hit
Bangladesh government server
. Hacker told us about his latest cyber attack on
Directorate General of Forces Intelligence Bangladesh
(DGFI -
www.dgfi.gov.bd
) server . He claimed to back up all confidential mails in the server and list of all their agents around the globe.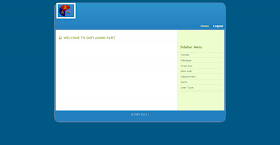 Hacker taunt Bangladesh govt , "To all stupid Intelligence people of Bangladesh do you know what is security??, Iam really felling pitty for you."
Through a
paste
note, hacker leak one sample mail (funny one), which is the conversation between Dewan Mamoon and DGFI Director. Some words from email are, "
I love the CIA. I love the DGFI. I love the Bangladesh armed forces. I love America and I love Bangladesh.
" and "
I know that you are the ones to thank for sponsoring me in Bangladesh and the CIA for sponsoring me in America.
"
Compromised Intelligence server claimed to be full of sensitive information. In past year, Godzilla had hacked many Bangladeshi and Pakistani Government and Military websites.