Kim Dotcom is still fighting a legal battle in New Zealand against the United States over alleged copyright infringement and piracy.
Kim Dotcom's upcoming Mega website Me.ga has had its domain name seized by the African nation of Gabon, with a government minister saying his country will not be used as a base for copyright infringement.
Last week, Dotcom unveiled plans to relaunch his file-sharing site in January 2013, using the Gabonese domain me.ga, with the message "this button will change the world."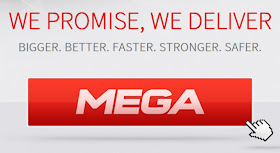 "Gabon cannot serve as a platform or screen for committing acts aimed at violating copyrights, nor be used by unscrupulous people," says the country's Communication Minister Blaise Louembe.
Dotcom reassured his followers, by
tweeting
, "
Don't worry. We have an alternative domain. This just demonstrates the bad faith witch hunt the US government is on...Gabon Minister used time machine to analyze legality of the future Mega. Verdict: Cyber crime! Gets $5 award from FBI.
"
For the last few hours the Me.Ga domain has been directing, via France, to a group calling themselves Omega. Omega said "We're pure in a diogenist way, we're the true pirates, the true anarchists. Kim Dotcom is only taking advantage of us all, he is a megalomaniac with lawyers here to take advantage of us all, the nobodies, the artists he wants to profit from."
The group went on to say it had control of the Me.ga domain and was prepared to sell it, saying they will "entertain offers from @KimDotcom's enemies in the millions of dollars (or bitcoins)" . "We're pure in a diogenist way, we're the true pirates, the true anarchists," Omega said.