Google today released Chrome version 23 to the Stable Channel. 23.0.1271.64 for Windows, Mac, Linux, and Chrome Frame. Update includes patch for 12 vulnerabilities in the Windows version and two vulnerabilities in Mac OS X version.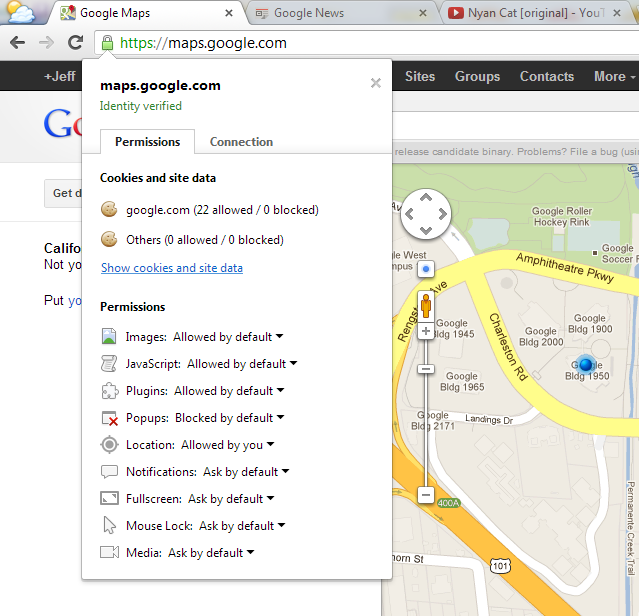 Chrome 23 is the support of the Do Not Track (DNT) protocol, number of new features including GPU accelerated video decoding on Windows and easier website permissions. "We recently enabled GPU-accelerated video decoding for Chrome on Windows. Dedicated graphics chips draw far less power than a computer's CPU, so using GPU-accelerated video decoding while watching videos can increase battery life significantly."
Out of 14 vulnerabilities , 6 vulnerabilities rated as high and rest are of either medium or low severity. CVE number of all bugs are - CVE-2012-5128, CVE-2012-5126, CVE-2012-5125, CVE-2012-5124, CVE-2012-5123, CVE-2012-5115, CVE-2012-5127, CVE-2012-5120, CVE-2012-5116, CVE-2012-5118, CVE-2012-5121, CVE-2012-5117,CVE-2012-5119, CVE-2012-5122.
Google mention that, Many of the above bugs were detected using
AddressSanitizer
, a fast memory error detector tool.