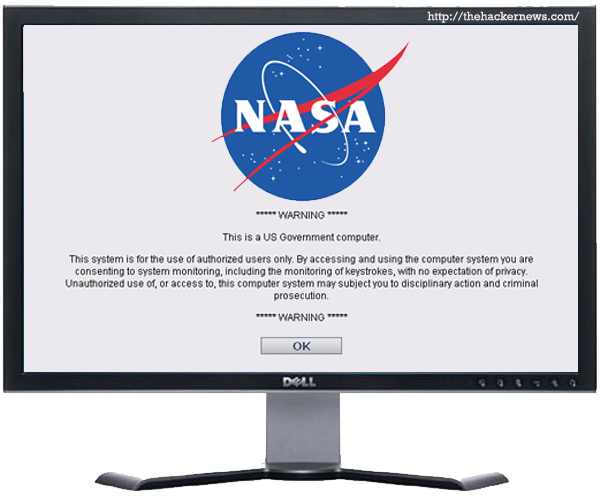 A Hacker going by name - "LegitHacker97" claiming that he successfully access a NASA subdomain website , that actually belongs to a US Government computer, as mentioned on homepage.
This is a US Government computer
Hacker also dump a
82.51 MB
(compressed or 337 MB uncompressed) Archive five days ago on internet, includes the complete source code of the website (in ASP). After watching the
pastebin note
, we tried to contact the hacker for collecting more information about the hack.
Hacker describe
The Hacker News
via mail that,"
This was hacked by a major LFI vulnerability which allowed me to upload my own shell (backdoor to the site) and I took advantage of it by downloading all off the website !
". He add ,"
But now vulnerability is fixed
".
I download the dump from the link posetd by hacker in pastebin note and tried to match the files with NASA website and subdomains, and found that these file actually belongs to one of the NASA subdomain at
https://nsckn.nasa.gov
as mentioned by hacker in mail to
The Hacker News
. But still, I was confused about , how hacker get into area where only authorized users can login.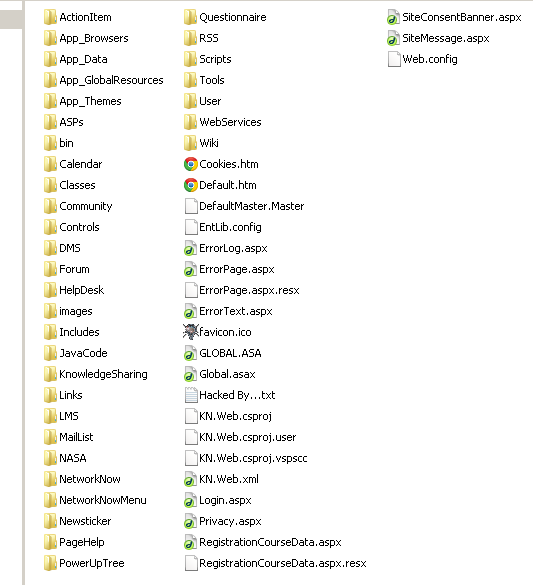 After exploring more on internet, I found a
article on SpaceRef
that "
NASA Space Launch System Technical Document Access
" on NASA website at domain
https://nsckn.nasa.gov
,
but one need to request an account for accessing the documents from NASA's Contracting Officer McCollister at joseph.m.mccollister@nasa.gov.
It can be possible that, Hacker social engineered the folks at NASA to get in and then found some Vulnerability to get access to server, because Social Engineering is the only weakest Link in Information Security and there is no patch for Human stupidity.
Stay tuned for more updates about the the hack !
Update:
Hacker
upload archive
on few more file sharing sites as listed below: