FBI's Cyber Division has a new and sharper focus on cyber-intrusion ,"You are one click from compromising your network" FBI said. Giving priority to the labeling of suspects follows claims by the Pentagon that the military now has the capability to single out and retaliate against hackers.
FBI over the past year has put in place an initiative to uncover and investigate web-based intrusion attacks and develop a cadre of specially trained computer scientists able to extract hackers digital signatures from mountains of malicious code.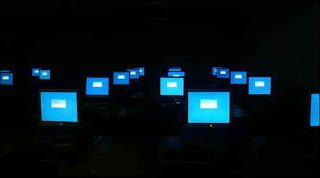 "
A key aim of the Next Generation Cyber Initiative has been to expand our ability to quickly define the attribution piece of a cyber attack to help determine an appropriate response
", said
Richard McFeely
, executive assistant director of the Bureau's Criminal, Cyber, Response, and Services Branch.
Investigators can send findings to the FBI Cyber Division's Cyber Watch command, a 24-hour station at headquarters, where specialists will look for patterns or similarities among cases, officials said.
"We are obviously concerned with terrorists using the Internet to conduct these types of attacks," McFeely said. "As the lead domestic intelligence agency within the United States, it's our job to make sure that businesses' and the nation's secrets don't fall into the hands of adversaries."
The Cyber Division's main focus now is on cyber intrusions, working closely with the Bureau's Counterterrorism and Counterintelligence Divisions. "It's important that everybody understands that if you have a computer that is outward-facing that it's connected to the web that your computer is at some point going to be under attack," he said. "You need to be aware of the threat and you need to take it seriously."