Reliance Net Connect , a venture of Reliance Communications , one of the leading CDMA & GSM Service providers in India website was Defaced by Hackers two days back. No reason mentioned by hackers but on deface page, Hackers wrote "Hacked by Dr-FreaK and Napsters Cr3w".
Defaced site link -
https://reliancenetconnect.co.in
, but at the time of writing this post, site has been successfully restored by company. But you can see mirror of hack on
Zone-H
.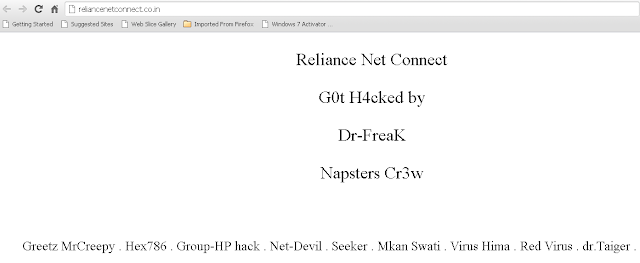 In june 2012 due to Internet Censorship in India Reliance Communications blocks various sites, against to which Anonymous Hackers hacked their servers Reliance Communications in such a way that users trying to access Facebook, Twitter, Google, Gmail and Yahoo were greeted messages.