Manila AT&T hackers

linked to 26/11 Mumbai terror attack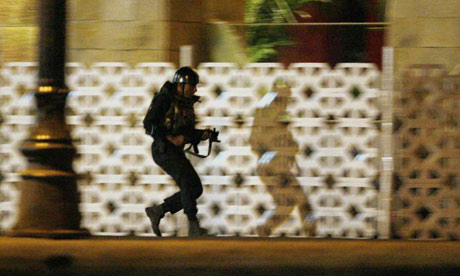 Police in the Philippines working with the US Federal Bureau of Investigation have arrested four people over a premium-line phone scam that targeted customers of the American telecommunications giant AT&T to funnel money to a Saudi-based militant group.
These four suspected hackers accused of funnelling profits from attacking corporate telephone networks to an Islamic terrorist group blamed for the attacks on Mumbai three years ago. The four suspects allegedly targeted PBX systems maintained by AT&T and gained access to corporate phone lines that they resold at a profit to call centres. The low-level scam resulted in estimated losses of $2m and ran between at least October 2005 and December 2008, and possibly earlier.The operation was allegedly financed by Jemaah Islamiyah, a proscribed Pakistani terrorist organisation blamed for the terrorist attack in Mumbai, India, in November 2008.
FBI declined to give official details of how the group took the money, one person familiar with the situation said that the hackers broke into the phone systems of some AT&T customers and made calls to international premium-rate services whose payments would be diverted.
The four allegedly worked for a group originally run by Muhammad Zamir, a Pakistani arrested by the FBI in 2007 who was associated with Jemaah Islamiah, a Southeast Asian militant group with links to Al Qaeda."Zamir's group, later tagged by the FBI to be the financial source of the terrorist attack in Mumbai, India, on November 26, 2008, is also the same group that paid Kwan's group of hackers in Manila," Police Senior Superintendent Gilbert Sosa said in the statement.
Reuters also reported the Philippine police had said last month that weak laws against cyber crime and poor technical capabilities had made the country an attractive base for organized crime syndicates involved in online pornography, sex dens, illegal gambling, credit card fraud and identity theft.