US satellites

was victim by Chinese Hackers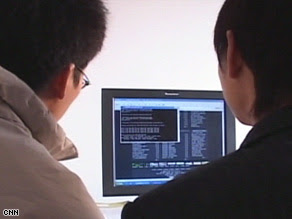 Computer hackers, possibly from the Chinese military, interfered with two U.S. government satellites four times in 2007 and 2008 through a ground station in Norway, according to a congressional commission. According to
Bloomberg
, the Chinese military is suspected of executing the digital intrusions which targeted satellites used for earth climate and terrain observation.
Indeed, a Landsat-7 earth observation satellite system experienced 12 or more minutes of interference in October 2007 and July 2008, while hackers tapped into a Terra AM-1 earth observation satellite twice, for two minutes in June 2008 and nine minutes in October that year. Interestingly enough, the report doesn't actually accuse the Chinese government of sponsoring or executing the four attacks. 


However, it clearly states that the breaches are "consistent" with Beijing's military doctrine which advocates disabling an enemy's space systems, and particularly "ground-based infrastructure, such as satellite control facilities."
[
Source
]