Microsoft

's official Youtube channel hacked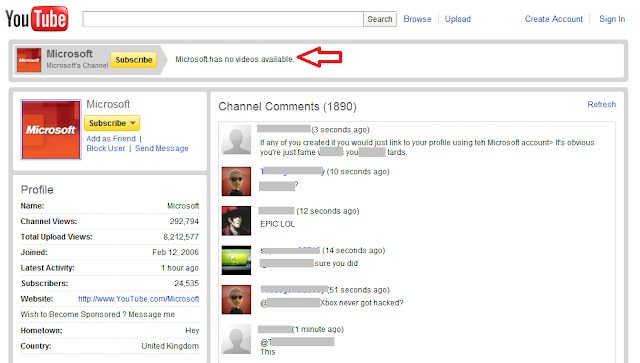 It appears that someone has hacked into Microsoft's account on Youtube and removed all videos. As can be seen in the picture, there are currently no videos at all anymore (see the red arrow in the screenshot) and the comment about the website is not "
Wish to Become Sponsored ? Message me
". Also the hometown has been changed to "Hey".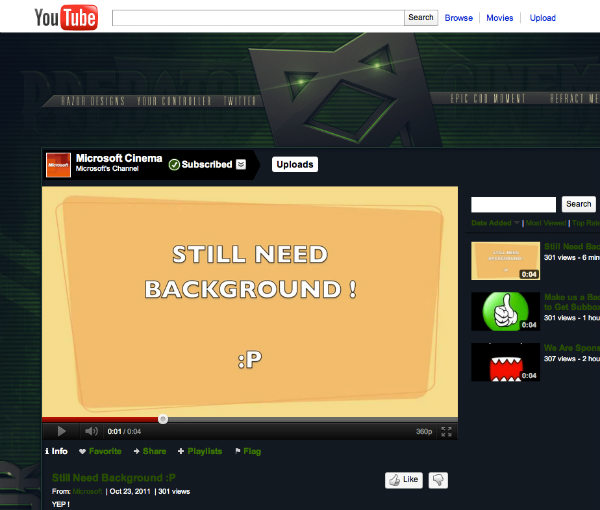 In their place are short clips soliciting advertisers, not surprisingly, as the channel has some 24,000+ subscribers.As of 1:30 p.m. ET, four videos have been uploaded to the account, all time-stamped within the past two hours. A fifth video, most recently uploaded, seems to have been removed. The video, "Garry's Mod – Escape the Box," featured what appeared to be an animated gunman shooting at the inside of a construction box.The channel's description reads, "
I DID NOTHING WRONG I SIMPLY SIGNED INTO MY ACCOUNT THAT I MADE IN 2006 :/.
"
Neither Microsoft nor Google (which owns YouTube) have disclosed information on how the security breach was perpetrated. This incident comes after another popular YouTube channel had been hacked. Sesame Street's official channel, which features kid-oriented episodes was recently hacked and replaced with pornographic content.