Microsoft

offers

$250,000 reward

for information of

Rustock Botnet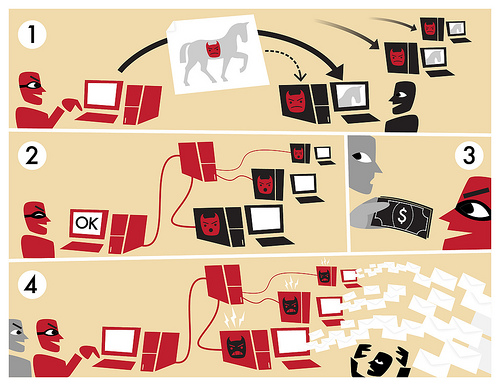 Microsoft is offering a $250,000 reward for providing information of Rustock botnet. The Rustock botnet is responsible for a great deal of cyber crime, spam (the botnet has capacity for 30 billion spam mails every day), dodgy pharmaceuticals, counterfeit stuff and pirated software.
The size of the Rustock botnet has already been cut in half, but that still leaves it with hundreds of thousands of systems under its control. In order to bring down the entire botnet Microsoft is now turning to the legal system.
Microsoft Declares "
Today, we take our pursuit a step further. After publishing notices in two Russian newspapers last month to notify the Rustock operators of the civil lawsuit, we decided to augment our civil discovery efforts to identify those responsible for controlling the notorious Rustock botnet by issuing a monetary reward in the amount of $250,000 for new information that results in the identification, arrest and criminal conviction of such individual(s).
"
If you know about the "
Rustock Botnet
" , Inform Microsoft and Get $250,000 reward ;-)
Source