Hackers posts fake celebrity stories on Sony site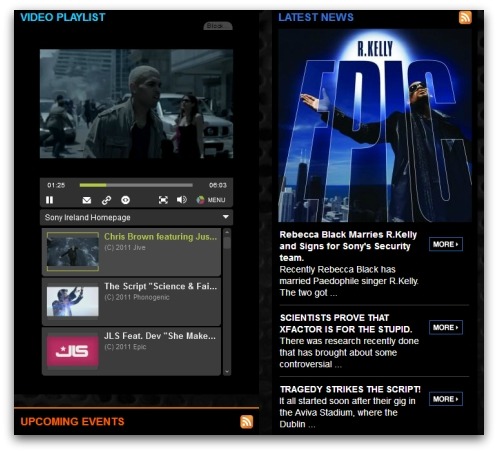 From last three months Sony becomes favorite victim to hackers. This time A hacker post fake celebrity stories on Sony Music's Ireland site.
These Fake Stories was :
1.) Scientists have proved that the X Factor TV show is for the stupid.
2.) Two members of the Irish pop band "The Script" were found dead in their backstage dressing room.
3.) Rebecca Black (the teenage singer who became an internet meme after her phenomenally bad "Friday" video became a YouTube hit) has married R Kelly in Disneyland
As of 7:10 a.m. Wednesday (Manila time), visitors to Sony Music Ireland were redirected to Sony Music Ireland's
Facebook page
.