Apple

database hacked with

SQL injection

by Anonymous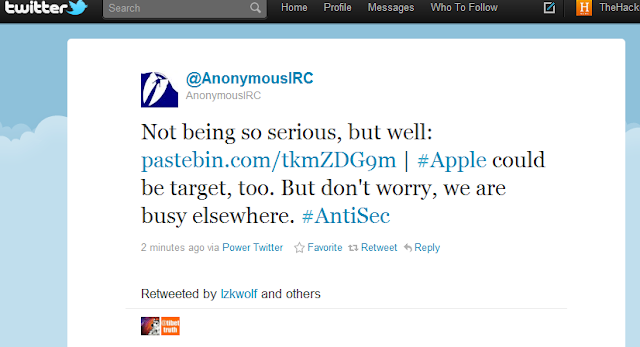 Anonymous hackers announce on twitter that Apple can be there next target. They expose one SQL vulnerability on Apple domain with One table "Users" data.
Vulnerable Link :
https://abs.apple.com:8080/ssurvey/survey?id=
Exposure Link :
https://pastebin.com/tkmZDG9m
These all hacks now consider under Operation Antisec by Anonymous and Lulzsec Members.