90000 web pages infected by mass iFrame attack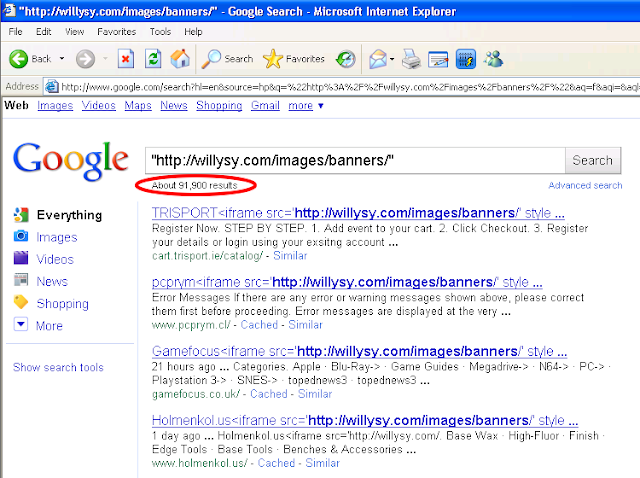 Security Experts Wayne Huang, Chris Hsiao, NightCola Lin discovered that more than 90000 web pages are infected by mass iFrame attack. There's been a mass scale injection ongoing recently, with the injected iframe pointing to willysy.com .
Just Try a simple Google Search to find out the facts.
Video Demonstration:
Researchers at Armorize said the injected scripts redirect users to malicious Web domains that is launching attacks targeting known vulnerabilities in Java, Adobe's PDF, Microsoft's Internet Explorer and other common platforms, according to the report by Armorize experts Wayne Huang, Chris Hsiao and NightCola Lin. The campaign is targeting online commerce sites, the researchers found.
Read more at Source.