A firm employed by the French government to track down net pirates has been hacked.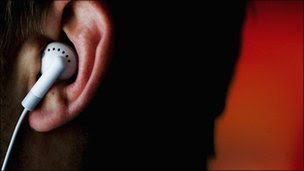 Trident Media Guard is believed to have exposed a range of data, including advice on how to avoid detection. TMG monitors peer-to-peer networks as part of France's efforts to find those guilty of copyright infringements. Eric Walter, head of the French anti-piracy unit, confirmed on Twitter that it had "temporarily suspended" links with TMG. France's so-called HADOPI law has caused controversy since it was introduced in 2009.
Suspected illegal file-sharers receive three official warnings, after which they are reported to a judge who can hand out a range of punishments, including disconnecting them from the internet. The UK is due to introduce similar legislation, although at this stage it has no plans to punish offenders with disconnection.
But it will need to employ a firm similar to TMG. When anti-piracy firms monitor peer-to-peer networks for copyright infringements, they find IP addresses - the numerical code linked to a specific internet connection.
Armed with this information, copyright holders can request that a judge forces ISPs to hand over the physical addresses associated with the IP address. "Any firm that gets involved in this will need to make sure that its security is nailed down," said John Walker, professor at Nottingham Trent University's school of computing.
"This was the perfect storm waiting to happen. It was an instant target for hacktivists. You can't even call it a hack, it was a walk-in, a travesty," he said. A similar attack was perpetrated by hacktivists from the loose-knit Anonymous group against ACS Law, a firm pursuing alleged net pirates in the UK.
In the process of rebuilding his website, the firm's sole solicitor Andrew Crossley exposed thousands of names and addresses plus lists of pornographic films that people were alleged to have downloaded without paying for. He was fined just £1,000 after he claimed bankruptcy, but the UK Information Commissioner said the breach was so severe it warranted a fine of £200,000.