DDOS

attack on

Change.org

from China !
Change.org, an online petitioning platform, has come under an ongoing distributed denial of service (DDoS) attack originating from China after the site hosted a call urging Chinese authorities to release artist Ai Weiwei from custody.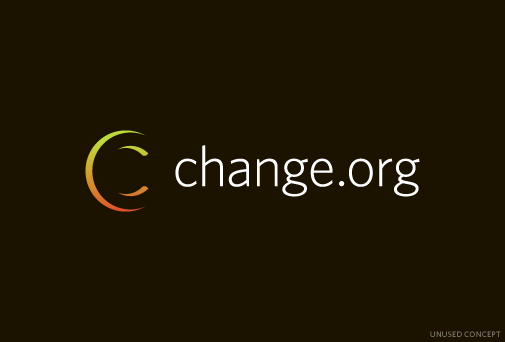 The attacks, which started late Sunday, have nearly brought down the site, according to Change.org founder Ben Rattray.
DDoS attacks work by using hundreds or thousands of hacked computers to send traffic to a website, overwhelming it with data so it becomes inaccessible to normal users.
Change.org said the current attack originates from an expanding group of computers primarily based in China, and has yet to stop. This is the first time the site has been hit with a DDoS attack.
Change.org has been hosting a online petition calling for the release of Chinese artist Ai Weiwei, who is currently under arrest. The petition has attracted almost 100,000 people from 175 countries, making it one of Change.org's most successful international campaigns, Rattray said.
"It's pretty clear the attack is in response to the campaign," he added. "It's extraordinary that somebody in China with a high-level of technical sophistication can impact the ability for people around the world to organize."
The online call coincided with demonstrations across the world this past Sunday, which also called for the artist's release. Ai, who is also known for his activism, has been detained as part of a Chinese government crackdown on political dissidents in the country.
Authorities in the country have arrested other human rights activists and clamped down on the information flow, following previous online postings that began in February calling for a "Jasmine revolution" against the Chinese government.
Change.org is currently blocked in China. Internet censors in the country regularly block sites that are deemed to politically sensitive.
Despite the block, the computers involved in the DDoS attack are managing to find a way around the country's national Internet firewall, said Rattray.
In the past, other sites have been the victims of cyber attacks coming from China. This March, blog publishing platform WordPress.com also reported being hit with a DDoS attack originating from China.
Chinese hackers have also allegedly launched cyber attacks to steal data from foreign energy accompanies, according to security vendor McAfee (MFE). In 2009, Google (GOOG) was also the victim of an attack originating from China that was aimed at accessing the Gmail accounts of human rights activists
The Chinese government has previously responded to these reports by denying it is involved in any cyberattacks, adding that China has also been a victim of hacking attempts.
The true source of DDoS attacks is often unclear. Although Change.org has traced the current attack to servers in China, it is also possible the computers are under the control of hackers based in another country.
Change.org reports that both the FBI and U.S. State Department are looking into the DDoS attack.
"We won't stop or take down anything because of this DDoS attack," Rattray said. "We believe in the fundamental right of the people to organize around issues they care about it."