Sun.com (Oracle Sun Microsystems)

vulnerable to SQL Injection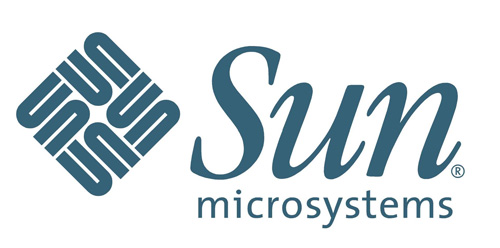 Sun Microsystems, Inc

. was a company selling computers, computer components, computer software, and information technology services. Sun was founded on February 24, 1982. Prior to the acquistition by Oracle its headquarters were in Santa Clara, California (part of Silicon Valley), on the former west campus of the Agnews Developmental Center.
On January 27, 2010, Sun was acquired by

Oracle Corporation for US$7.4 billion

, based on an agreement signed on April 20, 2009. Sun Microsystems, Inc. was subsequently renamed Oracle America, Inc.
(+)

Informations

:
(+) User : availlist@192.9.170.151
(+) Database : remandb
(+) Version : 5.1.43-log
(+) Datadir : /DATA/5.1_jag/
(+) Other DB : information_schema

(+)

Tables from remandb

:
[-] files
[-] reman_part_list
[-] request
[-] stk
[-] stk2
[-] xoption

(+)

Columns of xoption table

:
[-] id
[-] part_no
[-] short_desc
[-] description
[-] list_price
[-] buy_url,cat
[-] inv_level
[-] fgl
[-] lead_time
[-] category
[-] processor
[-] activity
[-] subcategory
[-] last_updated
[-] special
[-] adj_price

(+)

Columns of stk2 table

:
[-] id
[-] plant
[-] part_no_sun
[-] part_no_stk
[-] part_no
[-] qty
[-] last_updated
[-] stkgroup

(+)

Columns of stk table

:
[-] id
[-] part_no
[-] short_desc
[-] description
[-] list_price
[-] cat
[-] lead_time
[-] last_updated

(+)

Columns of request table

:
[-] id
[-] status
[-] req_date
[-] first
[-] last
[-] phone
[-] email
[-] contact
[-] country
[-] part_no
[-] sun_model
[-] order_no
[-] qty
[-] request
[-] comments
[-] archive
[-] last_updated

(

emails from request table

)
mark.nowicki@sun.com
al-amin@texasgroup.net
dennis.lim@sun.com
al-amin@texasgroup.net
mikej@sun.com
eric.romelfanger@sun.com
friedrich.angermair@sun.com
sophon.ros-sills@sun.com
robert.mcconnell@sun.com
bryan.klosak@sun.com
cynthia.chong@sun.com
geraldine.tesalona@sun.com
friedrich.angermair@sun.com
jane.okeefe@sun.com
Jean-Paul.Folch@Sun.com
Brendalique.Giterson@Sun.COM
steven.denies@sun.com
ellen.mcloughlin@sun.com
sinkiewng@yahoo.com
KEVIN.C.CUSTER@LMCO.COM
may-inn.wong@sun.com
sev.waqatairewa@sun.com
darlene.andreine@sun.com
patrick.caputo@sun.com
ellen.mcloughlin@sun.com
friedrich.angermair@sun.com
douglas.hoyt@lmco.com
douglas.hoyt@lmco.com
Richard.A.Smith12@lmco.com
bernadette.lachica@sun.com.ph
dennis.lim@sun.com
ellen.mcloughlin@sun.com
…
——————————————

—————————————————-

==[ Finish
==[ Thanks, TinKode@Slacker.Ro
==[ Romania