Iranian computer hackers on Monday hijacked the website of the Voice of America, replacing its Internet home page with a banner bearing an Iranian flag and an image of an AK-47 assault rifle.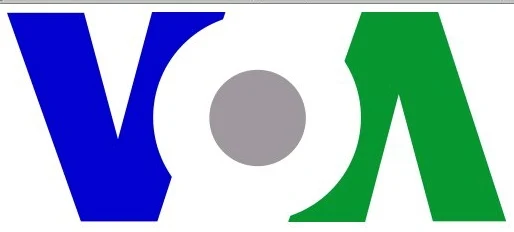 The group called on Secretary of State Hillary Clinton to "hear the voice of oppressed nations."
The banner stated that "we have proven that we can."
The message called on the United States to "stop interfering in Islamic countries."
It then listed more 90 websites of VOA it claimed has also been hacked.
A State Department spokesman could not be reached for comment.
An administration official said the group identified with the banner is known as the Iranian Cyber Army.
VOA operates a global network of news and information outlets that reflect official U.S. foreign policies. It broadcasts, through radio, television and the Internet to scores of nations around the world.
Little is known about the group. It was credited with hacking and defacing Twitter in December 2009, replacing the social networking site's home page with a message that the site was hacked by the Iranian Cyber Army.
Cyber security specialists have said there are suspicions that the Cyber Army is part of the Iranian government after the hacker group was critical of the pro-democracy Green Movement in Iran.
PBS' "Tehran Bureau" reported in February 2010 that "a review of the political messages published by the Cyber Army in recent months and official statements in its defense made by a government administrator of Iran's aviation industry prompt a closer examination of the group, which previous reports have claimed is composed of Russian hackers based outside of Iran."
In January 2010, the group broke into China's main search engine known as Baidu and redirected users to a banner identifying the Iranian Cyber Army. China's official Xinhua News Agency said at the time that the Baidu was "tampered with, leading to inaccessibility."
The hacking takeover of the website of VOA, voanews.com, followed the announcement last week by the Broadcasting Board of Governors, VOA's parent agency, that it was canceling all shortwave radio broadcasts of the VOA's Chinese-language service in favor of Internet broadcasting.
The switch from shortwave to Internet broadcast was criticized by current and former officials who said it would undermine VOA's pro-democracy messages to such places as Tibet and Xinjiang, in western China, that rely on VOA for reliable information.
The cost-cutting measure to end VOA shortwave radio broadcasts was based on an internal assessment that radio listenership was declining and that web-based broadcast, despite its vulnerability to being blocked by Chinese censors, would reach more Chinese.
Link of Hacked Site : https://www.voanews.com/