Indishell (Indian Hacking Group)

Got Hacked By N3t.Crack3R (Pakistani Hacker) !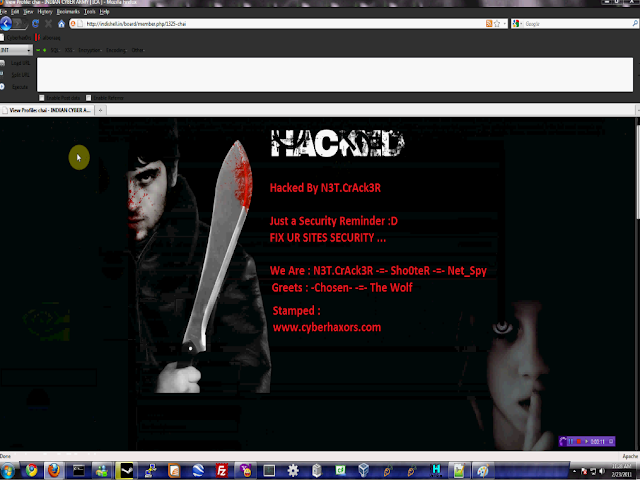 Indishell
's Official website Hacked By
XSS attack
, their forum member
'Chai' (N3t.Crack3R)
. This Hack can be seen within restricted login area so there is no '
zone-h
' Mirror, But '
N3t.Crack3R
' make a video of this hack.
Download the Video :
Click Here
(File size: 507.47 KB)
Note : (Reload Page if 1st time you got error "File Temporarily no avaiblable")