The database of global banking recruitment website efinancialcareers-gulf.com has been hacked, according to the former CEO of Credit Suisse Private Bank Australia, Nick Kalikajaros.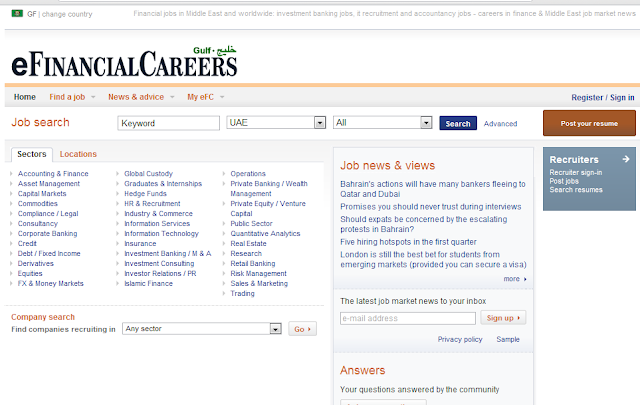 The British company that has Australian operations believed its registered users' names, email addresses, registered countries and encrypted passwords were accessed during the breach.
Kalikajaros claimed the website operator's managing director, James Bennett, issued a warning and apology to its customers over the weekend.
"We are not immune from illegal attempts to access and extract information, as is the case with many organizations which maintain large information databases. Although we constantly review and improve our security features, unfortunately on this occasion, some information was taken, for which we offer our full apology," Bennett was reported to have said.
Neither eFinancialCareers.com nor its parent, New York Stock Exchange listed Dice Holdings, Inc. have released a public statement about the breach.
Kalikajaros warned members to be on the look out for unsolicited emails seeking extra information.
eFinancialCareers.com offered services across the globe, including Asia Pacific, Europe, North America and the Middle East.