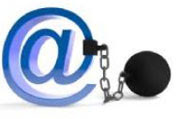 The city crime branch hasregistered an FIR based on allegation by Rais Khan, a formeraide of social activist Teesta Setalwad, that his emailaccount was hacked.
"An FIR has been registered in connection with thealleged hacking of email account of Khan," DCP crime branchHimanshu Shukla told PTI.
The FIR was filed after Khan, in an application tocity Police Commissioner last year, had alleged that his emailaccount was hacked by Setalvad, Shukla said.
However, he clarified that Setalvad''s name was not inthe FIR with regard to Khan''s allegation, and the matter wasunder investigation.
In his application to the city Police Commissioner inSeptember last year, Khan had alleged that Setalvad, convenerof Centre for Justice and Peace (CJP), had hacked his email,after he parted ways with the organisation in 2008.
After riots in 2002, Khan had worked as co-ordinatorwith CJP, headed by Setalvad, from February 28, 2002 toJanuary 18, 2008.
Khan had further alleged in various courts hearing the2002 riot cases that witnesses were tutored, cheated and madeto sign false affidavits by Setalvad.