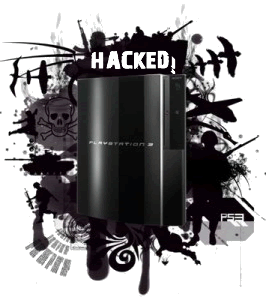 Sony PlayStation 3 hacked, PS3 jailbreak Fail0verflow method. Sony PlayStation 3 has successfully been hacked by a team of hackers named fail0verflow thanks to its poor public key cryptography. The hacker group demonstrated their hacking tricks at the Chaos Communication Conference 27C3 in 45 minutes.
Hackers stated that they could crack PS3 through its feeble cryptographic implementation.
The hacker team discovered several of Sony's security downfalls with its PS3 after their deep research on the system. They said that it was so easy to get into PS3's innards, if intruded through its weak public key cryptography. They worked with an aim to restore PS3's Linux capability. Sony has removed Linux capability of original PS3 and PS3 Slim.
In their presentation, at the Chaos Communication Conference, the PS3 hacker team elaborately explained how they managed to hack the gaming device from Sony.
They said they have been working through the device's several security levels that contain a chain of trust, signed executables and a hypervisor. However, the key to access to the device's innards was its frail public cryptography.
In the end, fail0verflow team could locate the PS3's ECDSA signature, which ultimately helped them get into the system. The hacker team has posted video clips of their demonstration on YouTube in three parts. They plan to expose the methods to hack PS3 on their Web Site later. Of course, if run successfully, fail0verflow's hacking of PS3 will be a huge threat for Sony.