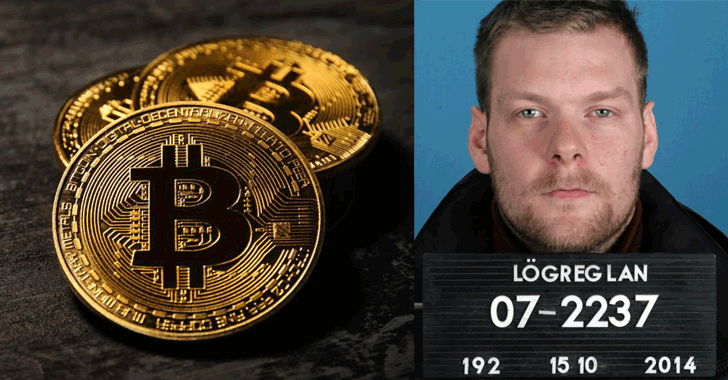 Remember the "
Big bitcoin heist
" we reported last month when a group of thieves stole around 600 powerful bitcoin mining devices from Icelandic data centers?
Icelandic Police had arrested 11 suspects as part of the investigation, one of which has escaped from prison and fled to Sweden on a passenger plane reportedly also carrying the Icelandic prime minister Katrin Jakobsdottir.
Sindri Thor Stefansson
, who is suspected of masterminding the whole theft of almost $2 million worth of cryptocurrency-mining equipment, traveled under a passport of someone else but identified through surveillance footage.
Stefansson had recently been transferred to a low-security Sogn prison, located in rural southern Iceland (just 59 miles away from Iceland's international airport in Keflavik), from where he escaped through a window early Tuesday and boarded the flight to Sweden.
Prime minister Jakobsdottir was on her way to Sweden to take part in India-Nordic Summit and meet Indian Prime Minister Narendra Modi on Tuesday in Stockholm.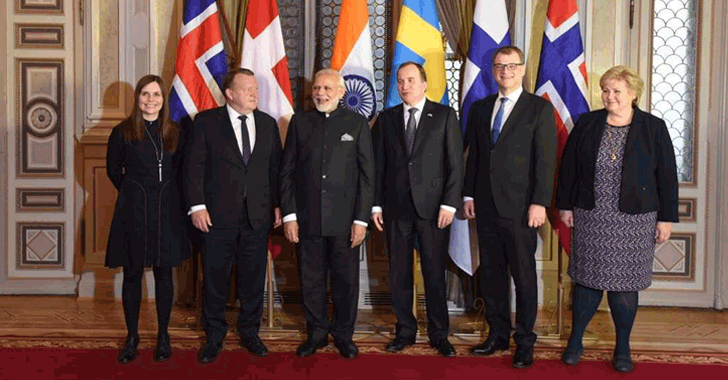 It appears Stefansson has managed to hide himself in Sweden, as Swedish police say no arrest has been made in the country after being briefed by Icelandic police on the situation.
Icelandic police have issued an international arrest warrant for Stefansson.
The stolen cryptocurrency-mining devices are still missing, and Icelandic police are monitoring high-energy consumption area across the nation in an attempt to locate the missing equipment.
According to the authorities, Guards at the prison did not report Stefansson missing until after the flight to Sweden had taken off.
"He had an accomplice. We are sure of that," Police Chief Gunnar Schram told online news outlet Visir.
The theft, which the law enforcement said is one of the
biggest series of robberies Iceland
has ever experienced, took place between late December and early January, while the arrests of 11 people were made in February.
Besides 600 bitcoin mining devices, the theft also included burglary of 600 graphics cards, 100 processors, 100 power supplies, 100 motherboards and 100 sets of computer memory.
Shortly after the arrest, the Reykjanes District Court expressed restraint and released nine people on bail, leaving only two people under arrest, which included the alleged incident's mastermind Stefansson.