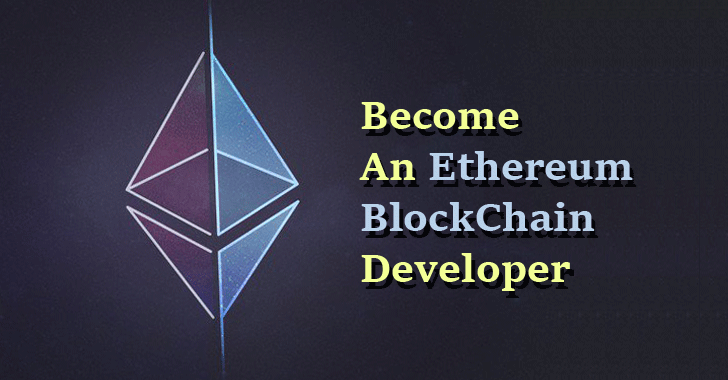 As of today — 1 Bitcoin = $7300 USD (Approx 471,000 INR)
At the beginning of this year, 1 Bitcoin was approximately equal to $1000, and now it has surged to a new height, marking its market capitalization at over $124 billion.
Is it really too late to invest in Bitcoin or other cryptocurrencies like Ethereum?
For those wondering if they have missed the money-making boat, the answer is—NO, it's never too late to invest.
In case you are new to cryptocurrency trading, we have a simple step-by-step guide on our deal store that explains
how to invest in cryptocurrencies
.
However, the blockchain, the revolutionary technology behind Bitcoin and other digital currencies, is not always about cryptocurrencies.
Though it is a decentralized public database which ensures that all transactions are properly conducted and recorded, Blockchains can be used for a wide variety of applications, such as for digital identity management, smart assets, digital voting, distributed cloud storage, and so on.
While Bitcoin has long been dominant in the cryptocurrency market, the second largest cryptocurrency—
Ethereum
—offers much faster data processing than Bitcoin.
Moreover, Bitcoin was designed to be used as a currency only, whereas the Ethereum blockchain facilitates the development of all sorts of next-generation decentralized applications.
Organisations are recognizing Ethereum potential to make processes more efficient and secure, and programmers are opting for Ethereum development.
Also, since Ethereum technology is still in the early adopter stage, you can get in at ground level and become proficient before it blows up.
How to Become An Ethereum Developer?
So are you considering to learn blockchain technology and Ethereum development?
The Hacker News is making things easier for you by providing you an amazing deal on "
The Complete Ethereum Blockchain Mastery Bundle
," at a discount of 95 percent.
The Complete Ethereum Blockchain Mastery Bundle includes four online courses:
1. Ethereum Blockchain Developer: Build Projects Using Solidity—
This course will help you get your hands on development practice with solidity and successfully build a complex, real-world, Ethereum-based distributed app using core development tools such as Mist, Geth & Ethereum Studio.
2. Blockchain Technology: A Guide To The Blockchain Ecosystem—
This course will help you understand the blockchain ecosystem and the technology that surrounds it.
3. Ethereum Developer: Build A Decentralized Blockchain App—
This course will help you build your own decentralized blockchain application.
4. Ethereum Developer Masterclass: Build Real-World Projects—
This is the last course in The Complete Ethereum Blockchain Mastery Bundle that will help you launch an initial coin offering (ICO) and at the same time will help you build a decentralized exchange on the blockchain.
At THN Deals Store, you can get all of the above four courses offered in
The Complete Ethereum Blockchain Mastery Bundle
for just $29 (after 95% discount on its actual price $610).
So, what are you waiting for?
Sign up for The Complete Ethereum Blockchain Mastery Bundle now.