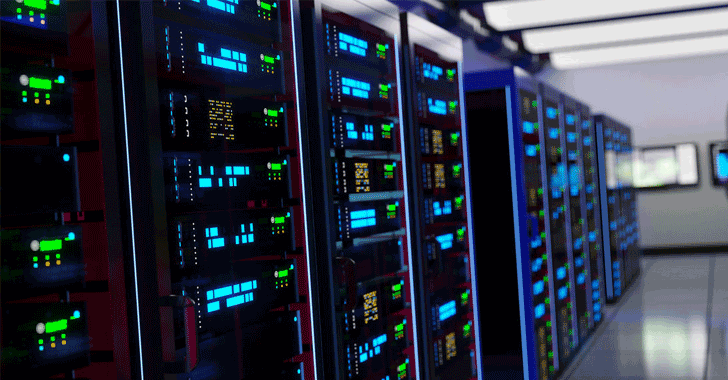 Cyber criminals are becoming more adept, innovative, and stealthy with each passing day. They are now adopting more clandestine techniques that come with limitless attack vectors and are harder to detect.
Recently, cyber crooks managed to infiltrate the update mechanism for a popular server management software package and altered it to include an advanced backdoor, which lasts for at least 17 days until researchers discovered it.
Dubbed
ShadowPad
, the secret backdoor gave attackers complete control over networks hidden behind legit cryptographically signed software sold by
NetSarang
—used by hundreds of banks, media firms, energy companies, and pharmaceutical firms, telecommunication providers, transportation and logistics and other industries—for 17 days starting last month.
Important Note
— If you are using any of the affected product (listed below), we highly recommend you stop using it until you update them.
Hacker Injected Backdoor Through Software Update Mechanism
According to researchers at Kaspersky Labs, who discovered this well-hidden backdoor, someone managed to hijack the NetSarang's update mechanism and silently insert the backdoor in the software update, so that the malicious code would silently deliver to all of its clients with NetSarang's legitimate signed certificate.
The attackers of the Petya/NotPetya ransomware that infected computers around the world in June used the same tactic by compromising the update mechanism for Ukrainian financial software provider called MeDoc and swapped in a dodgy update including NotPetya.
"ShadowPad is an example of the dangers posed by a successful supply-chain attack," Kaspersky Lab researchers said in their blog post published Tuesday. "Given the opportunities for covert data collection, attackers are likely to pursue this type of attack again and again with other widely used software components."
The secret backdoor was located in the nssock2.dll library within NetSarang's Xmanager and Xshell software suites that went live on the NetSarang website on July 18.
However, Kaspersky Labs researchers discovered the backdoor and privately reported it to the company on August 4, and NetSarang immediately took action by pulling down the compromised software suite from its website and
replacing
it with a previous clean version.
The affected NetSarang's software packages are:
Xmanager Enterprise 5.0 Build 1232
Xmanager 5.0 Build 1045
Xshell 5.0 Build 1322
Xftp 5.0 Build 1218
Xlpd 5.0 Build 1220
Hackers Can Remotely Trigger Commands
The attackers hide the ShadowPad backdoor code in several layers of encrypted code that were decrypted only in intended cases.
"The tiered architecture prevents the actual business logics of the backdoor from being activated until a special packet is received from the first tier command and control (C&C) server (activation C&C server)," the researchers wrote.
Until then, the backdoor pings out every 8 hours to a command-and-control server with basic information on the compromised computers, including their domain names, network details, and usernames.
Here's how the attackers activate the backdoor:
The activation of the backdoor was eventually triggered by a specially crafted DNS TXT record for a specific domain name. The domain name is generated based on the current month and year, and performs a DNS lookup on it.
Once triggered, the command and control DNS server in return sends back the decryption key which is downloaded by the software for the next stage of the code, effectively activating the backdoor.
Once activated, the ShadowPad backdoor provides a full backdoor for an attacker to download and run arbitrary code, create processes, and maintain a virtual file system (VFS) in the registry, which is encrypted and stored in locations unique to each victim.
Kaspersky researchers said they could confirm activated backdoor in one case, against an unnamed company located in Hong Kong.
How to Detect this Backdoor and Protect Your Company
The company has rolled out an update to kill the malicious software on August 4, and is investigating how the backdoor code got into its software.
Anyone who has not updated their NetSarang software since then is highly recommended to upgrade to the
latest version
of the NetSarang package immediately to protect against any threats.
Additionally, check if there were DNS requests from your organization to the following list of domains. If yes, the requests to those domains should be blocked.
ribotqtonut[.]com
nylalobghyhirgh[.]com
jkvmdmjyfcvkf[.]com
bafyvoruzgjitwr[.]com
xmponmzmxkxkh[.]com
tczafklirkl[.]com
notped[.]com
dnsgogle[.]com
operatingbox[.]com
paniesx[.]com
techniciantext[.]com
NetSarang installation kits from April do not include the malicious library.