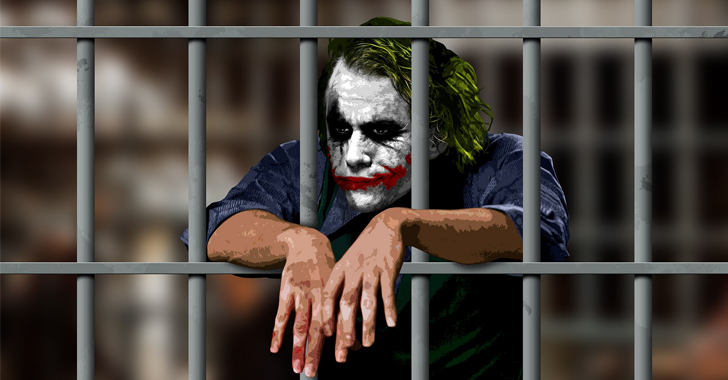 A
Romanian card skimmer arrested
for being part of an international cybercrime group that used malware to plunder US$217,000 from ATMs has
escaped from a Bucharest prison
on Sunday morning (6th March).
Renato Marius Tulli, 34, was being held at Police Precinct 19 in Bucharest, the capital of Romania, after being arrested together with 7 other suspects as part of a joint Europol, Eurojust, and DIICOT investigation on January 5, 2016.
Tulli was part of a criminal gang specialized in robbing NCR-based ATMs.
According to the federal authorities, the gang allegedly used a piece of malware, dubbed
Tyupkin
, to conduct what's known as Jackpotting attack and made Millions by infecting ATMs across Europe and beyond.
Using Tyupkin malware, the criminals were able to empty cash from infected ATMs by issuing commands through the ATM's pin pad.
Authorities announced on Monday that Tulli escaped with
Grosy Gostel
, 38, a man held for robbery charges, while both of them and other prisoners were out in the precinct's yard taking their daily outdoor break,
local media
report.
Though Police caught Gostel, ATM malware man Tulli remains on the run.
The ATM hacker and robber managed to cut a hole in the police precinct's fence and then jumped an outer fence at the police station without being noticed by the two officers that were keeping watch.
The 2 Police officers that were on duty that day are now investigated on charges of negligence.
Tulli and his criminal gang raided ATMs between December 2014 and October 2015 in countries including Romania, Hungary, Spain, the Czech Republic, and Russia. Europol estimates the group caused damages to banks of around US$217,000 (€200,000).
Tyupkin malware
the gang used has been upgraded in recent months. The malware is now dubbed as
GreenDispenser
and is being used to target ATMs across Mexico.