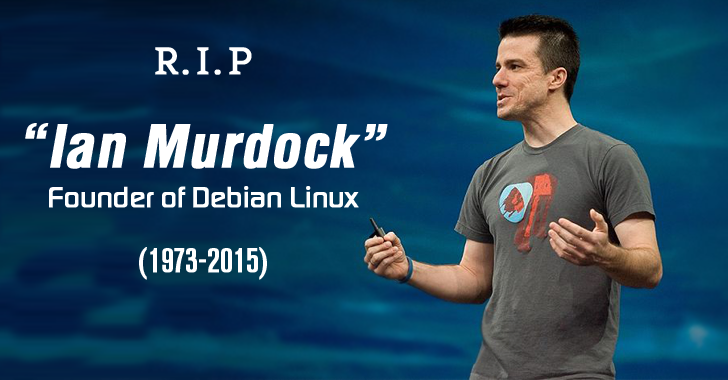 Ian Murdock, the founder the Debian Linux operating system and the creator of apt-get, has passed away.
Yes, it is very sad to announce that Ian Murdock is not between us. His death has touched the entire software community. He was just 42.
The announcement of Murdock death came out via a blog post on
Docker
website, where Murdock was working as a member of the technical staff.
The cause of death is unclear at present, but Murdock tweeted the same day that
he would commit suicide
that night. His Twitter account had since been deleted.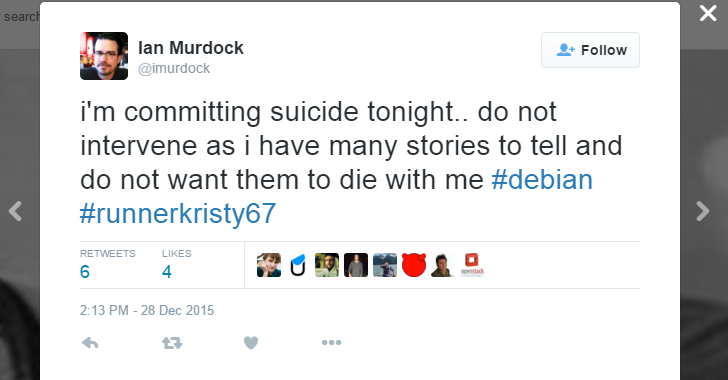 However, at that time, some people speculated that Murdock's account had been hacked and that the tweets were not by him.
Murdock posted
some Tweets
on Monday suggesting he had been involved in a police case and has been beaten by the police and charged with battery.
However, neither Docker, nor the San Francisco Police Department immediately commented on Murdock's actual cause of death.
Murdock developed Debian in August 1993 — and yes the "ian" in the project's name is from Ian Murdock.

In the past, He also worked at Sun Microsystems and served as the CTO of the Linux Foundation.
It is with deep regret that we say goodbye to our great friend, the most significant contributor to Linux community, our beloved Ian Murdock.
Rip :(