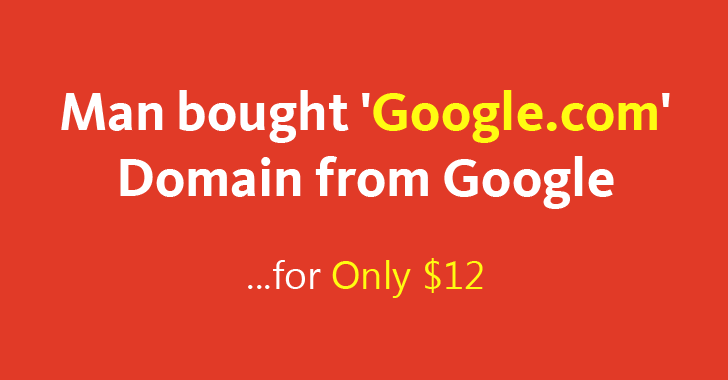 Difficult to believe this, as we hardly come across such news.
But trust me, a person managed to buy no ordinary .com domain, but — Google.com and that too for one whole minute.
Sanmay Ved, an ex-Google employee and current-Amazon employee, experienced something of a shock when he found that the world's largest search engine website, Google.com, was "available" for purchase.
What's Even More Shocking?
It's the cost of the most-trafficked domain in the world — Only $12.
Expecting to get an error message, Ved added the domain to his shopping cart and made payment. The entire purchasing process went through without any difficulty.
Within moments, his inbox and Google Webmaster Tools were flooded with webmaster related messages confirming his ownership for Google.com.
"The scary part was I had access to the webmaster controls for a minute," Ved said.
However, soon he received an order cancellation email and refund from Google Domains, as Google personally owns Google Domains, so it can still control all purchases made through it and revoke them if needed.
Google Forgot to Renew Ownership. Really?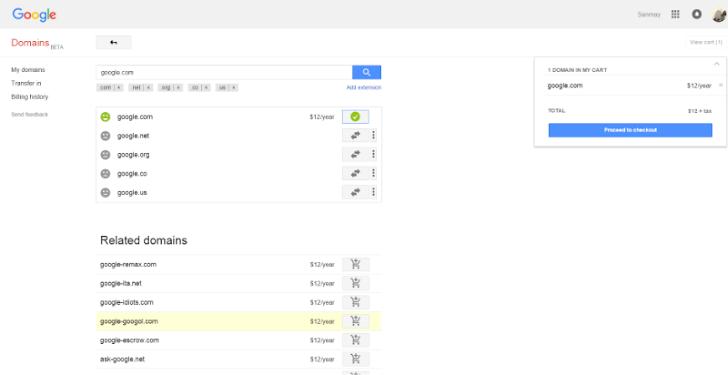 It is still unclear what exactly happened – if it was due to a bug in Google Domains or the company really "forgot" to renew ownership of its address using its own domain service.
Whatever the reason, the experience of owning the search engine giant Google.com does indeed sound great.
Ved has posted all the ordeal along with screenshots on his LinkedIn account
blog post
.