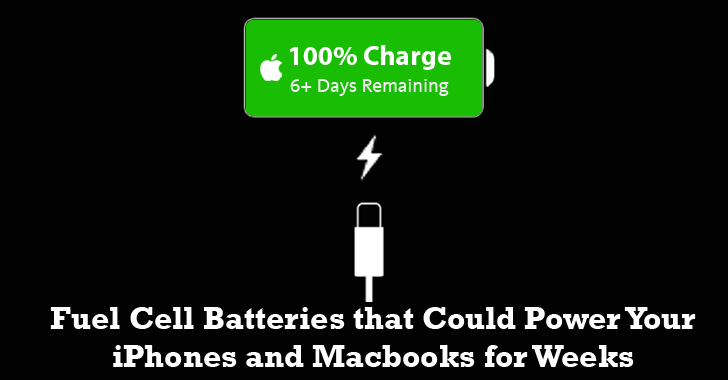 Nothing could be scarier than that little battery icon in our smart hits the red. All our focus shifts towards searching the nearest charging outlet – and it happens all too often.
Yes, the short battery life is the worst thing about our smartphones. It forces us to always carry chargers and battery banks, as well as continually chase plugs walls.
But don't worry; Apple is looking to fix this problem soon.
The technology giant is working on batteries that could Power its MacBooks and iPhones for 7 Days, according to a new patent filed by Apple.
Batteries that Last for 7 Days
Apple has filed a new patent for a 'fuel cell system' that would replace the existing toxic batteries resided in its Macbooks with cells that could last "for days or even weeks without refuelling".
The patent, 'Fuel Cell System to Power a Portable Computing Device', describes:
A fuel cell system that converts fuel to electrical power
A controller that monitors and controls the state of the fuel cell
An interface for a portable computing device (such as smartphone)
A fan that provides oxygen supply to the cell system and cools it
An internal rechargeable battery
Diagrams associated with the newly discovered
patent application
, published by the US Patent and Trademark Office, reveals that the fuel cell technology is aimed at MacBooks rather than iPhones.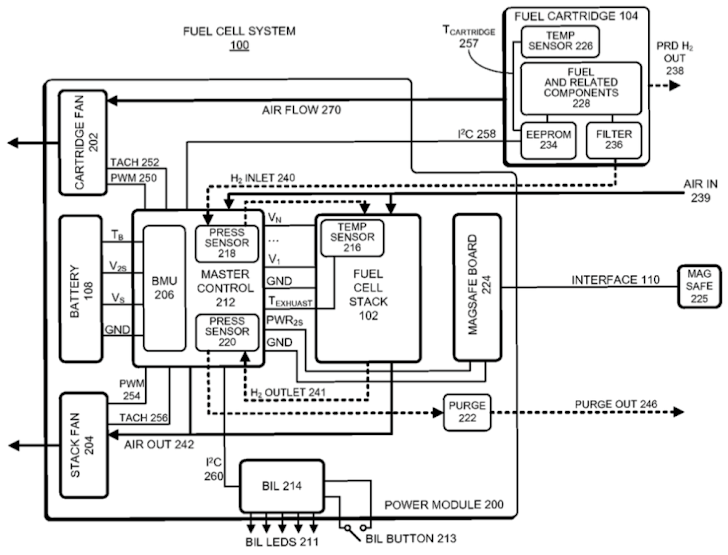 As the diagram repeatedly mentions the 'MagSafe' connector that is used on Apple's laptops and does not name the 'Lightning' connectors used on the iPhones and iPads. However, Apple says that 'mobile phones' might also use such batteries.
iPhone 6 with Hydrogen Fuel Cell
Since, the fuel cell concept is practicable. As UK newspaper The Telegraph recently
revealed
a great success by
British firm Intelligent Energy
in deploying a
hydrogen fuel cell in iPhone 6 prototype
announced this month.
The company is reportedly working closely with Apple and claims that its team has successfully developed a hydrogen fuel cell that could power the devices for a week without recharging.
However, until now it is not clear whether the technology developed by Intelligent Energy is the same as the one contained in the recent patent application filed by Apple.