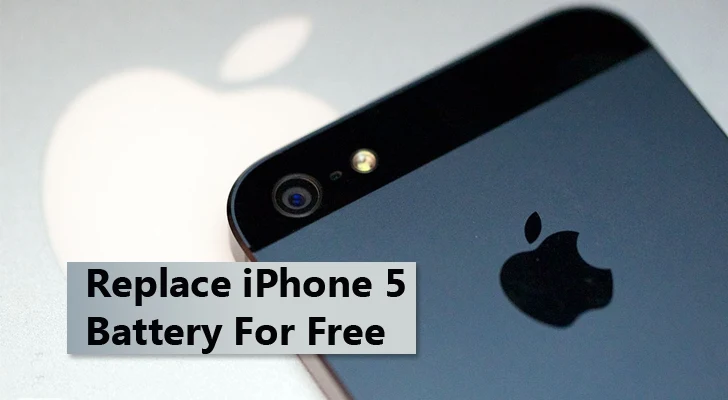 Nothing is scarier than your iPhone alerting you that your battery had hit 5%, especially when you just took it off the charger with a 100 percent full battery about an hour ago.
To be very honest, it literally sucks. However, you no need to worry about this problem now, as there's a solution.
Apple has just modified its warranty programs to make it easier for you to get your iPhone battery or in some cases, the whole device exchanged at an Apple Store.
Under its new
AppleCare+ policy
, the company is offering to
replace the batteries in your iOS devices for free until January 2016
, but if and only if you are eligible.
Are you Eligible for New iPhone Battery?
To make sure your iPhone is eligible, you need to check these simple things:
You need to have bought the iPhone between September 2012 and January 2013
If yes, then the capacity of your battery also has to hold less than 80% of its original capacity
Previously, the policy offers replacement of batteries only to iPhone users whose batteries capacity slipped below 50% of the original battery life, but finally the company realized that to wait that long to get battery replaced is annoying, and has changed their policy.
The company is giving the same
eligibility for Mac
laptops, but their batteries have to
slip below 50 percent of its original capacity
.
There is no need to turn down your iPhones or put it on Airplane mode to save your battery life. Grab the Offer Now! and get your evil batteries changed before the policy get changed.