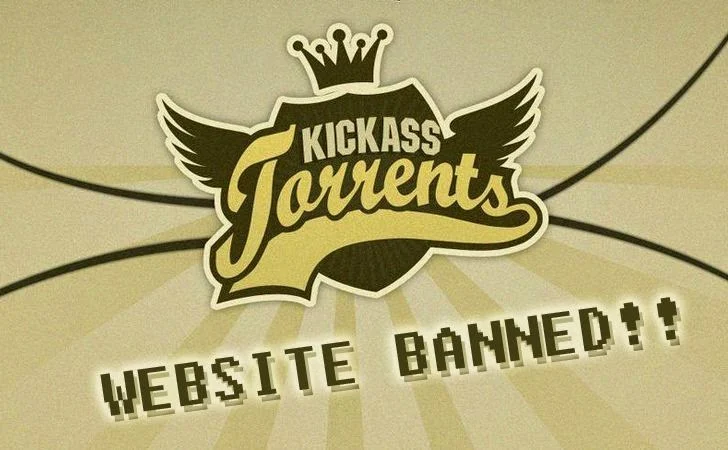 So far, the torrent users didn't forget the incident of The Pirate Bay seizer, that another most popular Torrent website, KickAss Torrents, has been kicked off by the Somalian registry.
KickAss Torrent download website has lost access to its Kickass.so - the Somalian domain with millions of unique visitors per day and the most visited torrent website on the Internet. The domain is currently offline and, according to TorrentFreak, the Somalia based KickAss Torrent download domain was recently listed as "banned" by the .so registry, forcing the site's operators to switch to another domain.
Just like
The Pirate Bay
, KickAss Torrents is also a well-known torrent download service that has often been criticized for providing easy access to pirated content, so it's no surprise that the ban came following a complaint received by Somalian authorities.
KickAss Torrents website stopped working around 4 am ET and is still offline and will not be returning. However, an alternative domain of KickAss Torrents, i.e. kickass.to, is already available on the Internet for users to access the contents hosted on Kickass Torrents.
This is for the second time a torrent website has been targeted by the government. Late last year, The Pirate Bay — a widely popular file-sharing website predominantly used to share copyrighted material free of charge — went dark from the Internet following a raid in Sweden.
And this time, it's KickAssTorrents website that is experiencing the same outage. It seems like the world of online piracy is on target by the government, at least one out at the moment. Few hours ago, the Kickass.so domain status listing was
updated
to a "banned" message as follows: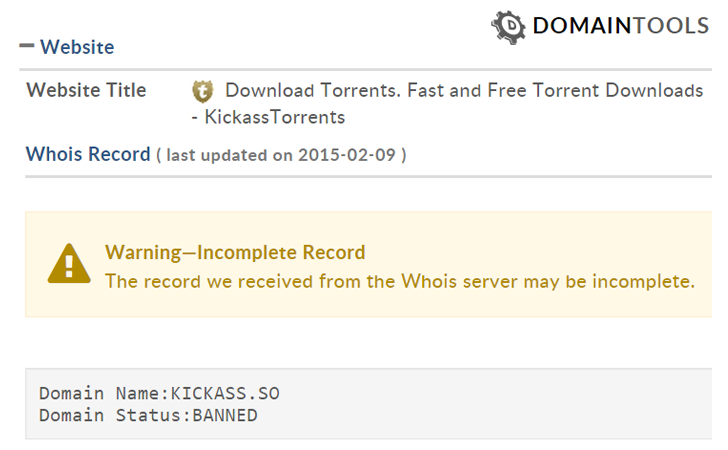 It likely appears that the Somalia .so domain registry acted following a complaint from copyright holders against the KickAss Torrents website, although there is no such official confirmation yet.
However, few hours after the KickassTorrents aws down, the torrent download website moved its operation to a new domain, Kickass.to, name later today.