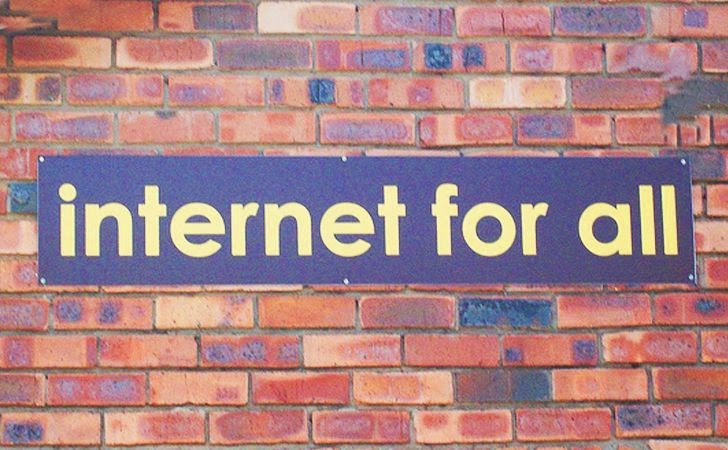 Earlier this month, the founder of the Social Networking giant highlighted the future of universal Internet access, the dream that Facebook founder Mark Zuckerberg wants to fulfil, in an effort to make
Internet access available to everyone
across the world just like a service as essential as of 911 in the case of an emergency.
Dream comes true! Facebook Inc. (FB) in partnership with Bharti Airtel Ltd. (BHARTI) of India today launches its first Android and web application with free data access to a wide range of services, according to Guy Rosen, a product management director at Facebook.
This new offering from Facebook is launching in Zambia before coming to other developing countries eventually, and provided through a mobile application known as
Internet.org
, named after a project developed by the world's biggest social networking site to expand Internet access to the developing world.
"Right now, only 15% of people in Zambia have access to the internet, Zuckerberg said via FB post. "Soon, everyone will be able to use the internet for free to find jobs, get help with reproductive health and other aspects of health, and use tools like Facebook to stay connected with the people they love."
According to Zuck, today 2.7 billion people, just over one-third of the world's population, have access to the Internet, and the adoption has been growing at a very lower rate, by less than 9% each year. The rest of the world's 5 billion people who do not have access to Internet are lacking access due to issues such as high costs or improper infrastructure and he thinks that 90% problem of the world's population isn't a lack of a network but lack of affordable data plans.
Internet.org—a global partnership launched by Zuckerberg last year, along with other major information-technology leaders as well as nonprofit organizations and local communities—plans to bring those 5 million people who are without Internet access into the Digital Age.
Internet.org app will offer some basic services to Airtel customers without incurring any data charges. It will include access to Facebook, Messenger, Wikipedia, and Google Search, along with Accuweather, local news, health information and employment services.
"Over 85% of the world's population lives in areas with existing cellular coverage, yet only about 30% of the total population accesses the internet," Internet.org product management director Guy Rosen wrote in a blog post.
"Affordability and awareness are significant barriers to internet adoption for many and today we are introducing the Internet.org app to make the internet accessible to more people by providing a set of free basic services."
Although the service is limited only to Airtel users in Zambia, but according to Facebook it's just an initial move, the bigger approach is yet to come. The goal of the biggest social networking site is to bring the service all over the world.
"This is a big step forward in achieving the mission of Facebook and Internet.org," Zuckerberg said. "We're looking forward to bringing free basic services to more countries soon."
On the whole, it is reasonable to expect that giving poor people access to Internet and possibility of connecting with people anywhere around the world will be socially transforming the life in a very positive way.