IRAN state official has said that Cyber attackers have targeted Iranian infrastructure and communications companies, disrupting the Internet across the country. "Yesterday we had a heavy attack against the country's infrastructure and communications companies which has forced us to limit the Internet,"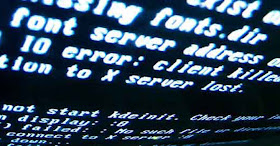 Iran the world's no. 5 oil exporter, has tightened cyber security since its uranium enrichment centrifuges were hit in 2010 by the Stuxnet computer worm, which Tehran believes was planted by arch-adversaries Israel or the United States. Last week, the Islamic republic cut citizens' access to Gmail and the secure version of Google Search. Gmail has since been restored.
Since sites such as Youtube and Facebook were used to organise mass anti-government protests against the re-election of President Mahmoud Ahmadinejad back in 2009, the Iranian government has maintained one of the world's largest internet filters, blocking access to thousands of sites and IP addresses. Yet still the hackers find a way in.
"Presently we have constant cyber attacks in the country. Yesterday an attack with a traffic of several gigabytes hit the Internet infrastructure, which caused an unwanted slowness in the country's Internet," he said.
"All of these attacks have been organised. And they have in mind the country's nuclear, oil, and information networks."
Last April, Iran revealed that a computer Trojan was detected inside the control systems of its vast terminal responsible for the country's crude oil exports. There was no reported operational disruption on the facility at that time.
Last month a commander in the elite Revolutionary Guard announced that Iran is ready to defend itself against any form of cyber war, as the country deems it more of a threat than a physical attack. Clearly they were not as ready as they thought.
Iran claims that its nuclear program is for peaceful purposes only, but Israel, the United States and other Western powers suspect that the country has ambitions for a nuclear bomb.