The Air Force Life Cycle Management Center posted a broad agency announcement recently, calling on contractors to submit concept papers detailing technological demonstrations of 'cyberspace warfare operations' capabilities.
Air Force is seeking to obtain the abilities to 'destroy, deny, degrade, disrupt, deceive, corrupt, or usurp the adversaries' ability to use the cyberspace domain for his advantage' and capabilities that would allow them to intercept, identify, and locate sources of vulnerability for threat recognition, targeting, and planning, both immediately and for future operations.
According to the
document
the issuing Program Office "is an organisation focused on the development and sustainment of Cyberspace Warfare Attack capabilites that directly support Cyberspace Warfare capabilities of the Air Force."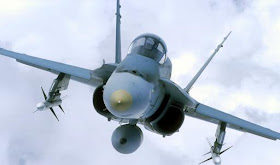 Technologies that can map data and voice networks, provide access to the adversary's information, networks, systems or devices, manipulate data or cause a denial of service of cyberspace resources, current and future operating systems and network devices, are provided as examples of what the Air Force is looking for.
The service expects to make multiple awards on the concept papers, leading to 3- and 12-month programs aimed at providing CWO capabilities to those at the military's high-level and operational commanders. The total funding for all awards will be capped at $10 million, says the document.
It is unclear when the Air Force will actually turn these concepts into reality. The Air Force is not looking for explicit proposals, but rather for concepts. This public solicitation of proposals in the area of cyberattacks is a bit unusual, considering that for the past few years the U.S. government has mostly been talking about developing cyberdefense capabilities.However, the open discussion about the use of cyberweapons seems to have become a trend in the past few months.